Blueberry Maple Syrup – Dress up your pancakes with this sweet and sticky recipe with fresh blueberries and an added hint of the traditional maple flavor.
Blueberry Maple Syrup Recipe
Well, I'm sorry to announce that blueberry season is officially over in our town.  Our local self-pick blueberry farm had their final picking day this past week.  Luckily, our family made it out to stock up!  Even with horrid mosquitoes and two rambunctious toddler boys who would much rather hide and climb the bushes than help, we managed to pick just over 10 pounds to bring home!  We'll be making lots of blueberry recipes in the near future, including this blueberry maple syrup, so make sure you check back if you have a blueberry stash too, or if you just LOVE blueberries.  (Check out my Old-Fashioned Blueberry Muffin Recipe too! They're to-die-for!)
Mr. Gracious has been really wanting me to try my hand at making a blueberry syrup this year.  Last year when we went blueberry picking, we picked up some fresh apple butter while we were there, and I realized it was super easy to make at home, and far less expensive.  So he was really hoping I could work some magic with this syrup deal.  And let me tell you, I did.  I'm really not a pancake or syrup fan, but I found myself sneaking tastes out of the fridge!  So without further ado, here's how you can make some sweet, fresh Blueberry Maple Syrup of your very own.
Blueberry Maple Syrup is also great:
Poured over ice cream
Drizzled on cheesecake
Mixed into yogurt
Blended into milkshakes or smoothies
And of course, drenched over pancakes
Blueberry Maple Syrup Recipe
Blueberry Maple Syrup
Blueberry Maple Syrup - Dress up your pancakes with this sweet and sticky recipe with fresh blueberries and an added hint of the traditional maple flavor.
Author:
The Gracious Wife
Ingredients
5 cups blueberries
1 cup water
1 cup granulated sugar
1 teaspoon lemon juice
2 teaspoons maple flavoring
Instructions
Make sure your blueberries are de-stemmed, and of coursed washed.
Then put 4 cups of blueberries and 1 cup of water in a large pot over medium-high heat.
With a potato masher, mash your berries to release the juices.
Bring the berries to boil, then lower the temperature to medium low. Simmer the berries for 15 minutes, stirring occasionally. They will darken
Remove pot from heat and ladle into a strainer to remove berry skins. This step is optional, depending on your preferences. If you want a really smooth syrup, strain all the pieces out. For a chunkier syrup, skip the straining all together.
Return the strained liquid back to your pot. Add sugar, lemon juice, and maple flavoring. Bring to a simmer, stirring occasionally, until syrup thickens to desired consistency
Remove from heat and add remaining blueberries, stirring gently to combine. Serve warm or cold. This recipe makes about 2-4 cups (depending on how much you strain out)
Did you like this
Blueberry Maple Syrup
Recipe? Find more on my
Breakfast
,
Dip it!
, and
Desserts
boards on Pinterest!
If you liked this Blueberry Maple Syrup Recipe, you might also like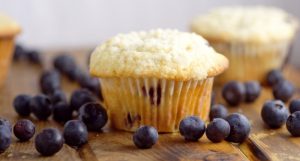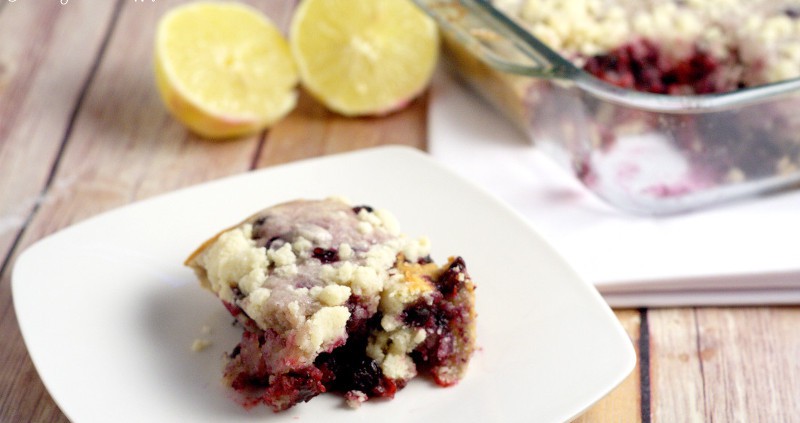 See More Dips, Sauces, and Spreads Recipes
Never Miss a Thing!
Join our newsletter to get new recipes, tips, tricks, and tutorials every week!