| Home. Heart. Family. Food.
Welcome! Thanks for joining us here at The Gracious Wife!
Here you will find just what our tagline suggests: Food from the heart, family tips from someone who's been there and going through it, and thoughts, tips, and advice to help your home be a happy, healthy, flourishing place.
So whether you are rushing to get dinner on the table before soccer practice, cooking for holidays or company, or just wondering about the most cost effective way to stretch your grocery budget, we've got you covered.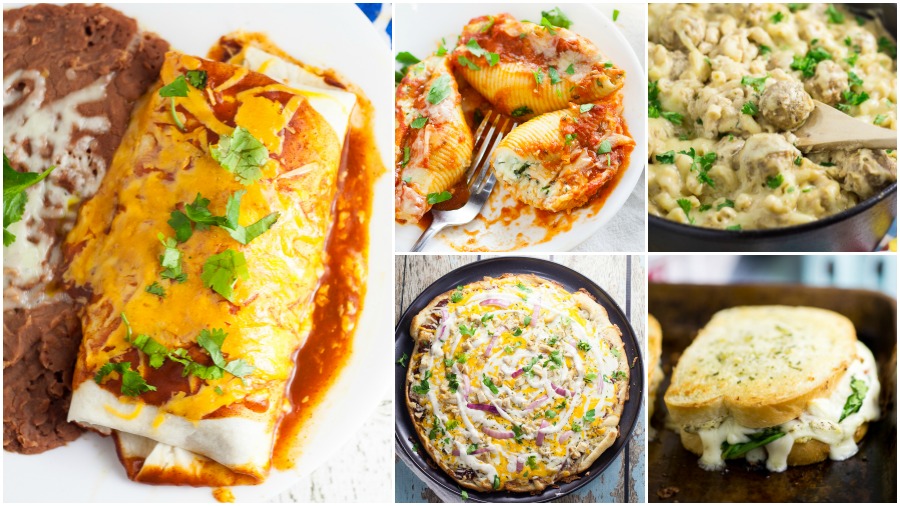 Our recipes are simple and family-friendly, made with ingredients you'll recognize. Our home and family tips are real because we've been there, and we want to share our own experience to make your life better.
About Michelle
Hi! I'm Michelle!
I'm the recipe developer, photographer, videographer, and writer here at TheGraciousWife.com. I'm also a firefighter wife and a mom to 5 kids. It's busy, no doubt!
Born in Orlando and raised in Dallas, I finally landed in the Chicago suburbs, where I learned to cook from my grandmas. Both of my grandmothers helped to instill in me my passion for food, family, and homemaking, which I've kept with me over the years.
I've been married to my amazing husband for 14 years.  We were high school sweethearts.  Mr. Gracious is a firefighter/paramedic, so that adds some extra chaos and juggling into our already busy schedule. I'm so proud of him though, and wouldn't have it any other way! We have five kids, ages 13, 12, 10, 4, and 2. They keep our hearts and hands full, and we're so glad to have the privilege of raising them.
I started The Gracious Wife back in 2014, just a few years after we were married, as a place to share recipes I was working on, how we were surviving with three babies in three years' time, and doing it all on one income. I could've never imagined that this little pipe dream of mine would evolve into a place that would bring my passions to life, as it has today.
I've now spent the last decade learning, testing, and growing my knowledge in the kitchen. These days you can find me making dirty dishes testing recipes in the kitchen, behind the camera capturing new and favorite recipes, or on the computer sharing.
Innovating new recipes and flavors and refining classic recipes has been a hobby of mine since high school. So even though I went to college for mathematics, ending up with this dream job that brings me back to the kitchen feels like where I was always meant to be.
Press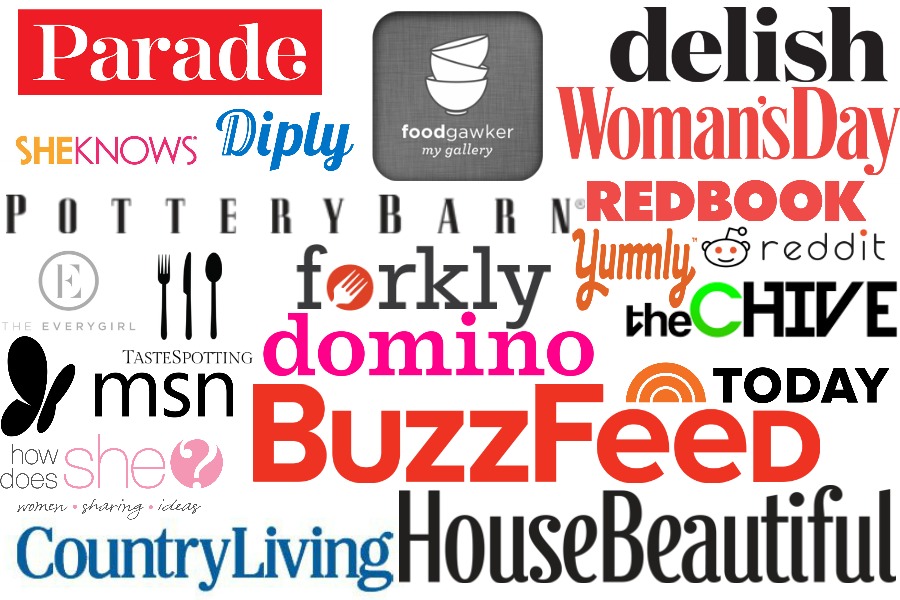 My work on The Gracious Wife has been featured on BuzzFeed, Country Living, Woman's Day, Parade Magazine, Delish, Pottery Barn, House Beautiful, Today, and How Does She, among others.
Work With Me
Please email me if you'd like to work together. I can be reached at [email protected]
Never Miss a Thing!
Join our newsletter to get new recipes, tips, tricks, and tutorials every week!