Home. Heart. Family. Food.
Welcome to The Gracious Wife! Here you will find simple and delicious family recipes, DIY crafts, and homemaking tips to make your house a home.
Hello! I'm Michelle!
I'm a wife, mother of 3, and an enthusiastic home cook. I am also a coffee and cheese lover (though not usually together...), recipe creator, and self appointed foodie.  I am the recipe creator and photographer behind TheGraciousWife.com.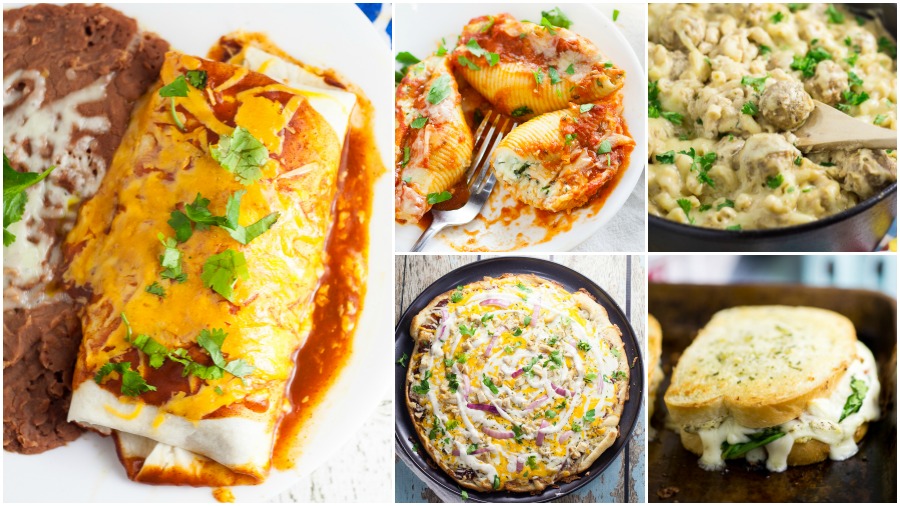 Born in Orlando and raised in Dallas, I finally landed in the Chicago suburbs by my school-age years, where I learned to cook from my grandmas. Both my grandmothers helped to instill in me my passion for food, family, and homemaking, which I've kept with me over the years.
While I'm formally trained in mathematics, my days are now spent in the kitchen. I've spent the last decade, after getting engaged, learning, testing, and growing my knowledge in the kitchen. These days you can find me making dirty dishes testing recipes in the kitchen, behind the camera capturing new and favorite recipes, or on the computer sharing.
I've been married to my amazing husband for 9 years.  We were high school sweethearts.  Mr. Gracious is a firefighter/paramedic, so that adds some extra chaos and juggling into our already busy schedule. I'm so proud of him though, and wouldn't have it any other way! We have three kids, ages 8, 7, and 5. We love them, and they keep our hearts and hands full.
What You'll Find on The Gracious Wife
First what IS a gracious wife? Are you picturing June Cleaver? Donna Reed? I mean, they're iconic housewives, with all their ducks in a row and homes fit for a magazine cover.  You can find out what I think a Gracious Wife is here. It's probably not what you expect!
The Gracious Wife started a few years after I was married, as a place to share recipes I was working on, how we were surviving with three babies in three years time, and doing it all on one income. I could've never imagined that The Gracious Wife would evolve into a place that would bring my passions to life, as it has today.
Here in my little corner of the internet, you will find delicious and easy family-friendly recipes. From homemade comfort food to fresh, healthy meals, all of the recipes you'll find here are tried and true.
Not only will you find mouthwatering recipes, you'll also find anything from cooking tips, homemaking hacks, crafts and DIY projects, and thoughts on family life. Even though I'm not the perfect wife or mother, I'm enjoying the journey and sharing lessons learned the hard way.
I love hearing from you! So don't be shy! Feel free to contact me for recipe swapping, questions, ideas, suggestions, anything!
Press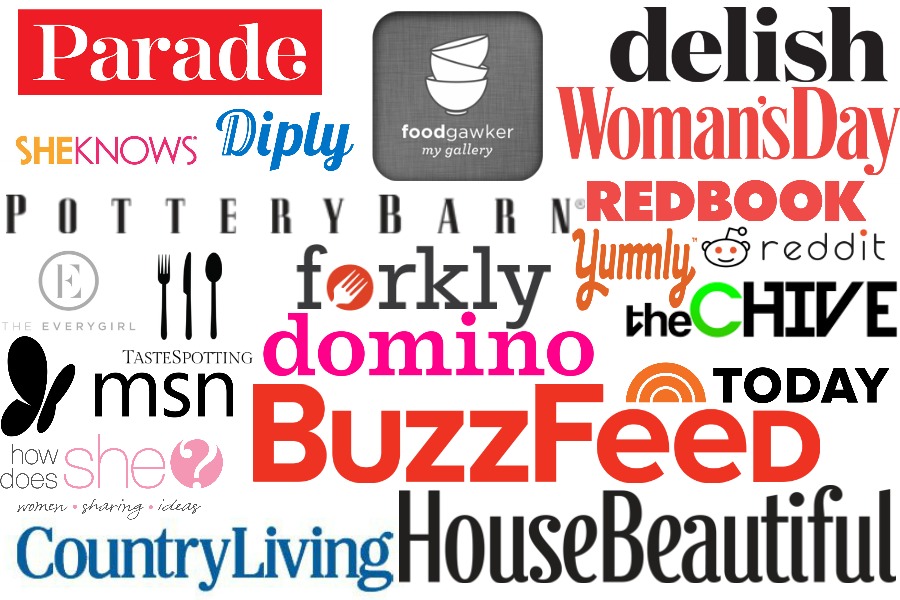 My work on The Gracious Wife has been featured on BuzzFeed, Country Living, Woman's Day, Parade Magazine, Delish, Pottery Barn, House Beautiful, Today, and How Does She, among others.
Work With Me
Please email me if you'd like to work together. I can be reached at [email protected]
Don't forget to subscribe to our weekly newsletter to keep up with all the latest and greatest at The Gracious Wife!