Get creative with your oatmeal! Try these 29 Oatmeal Add-Ins to make your favorite oatmeal breakfast even more delicious.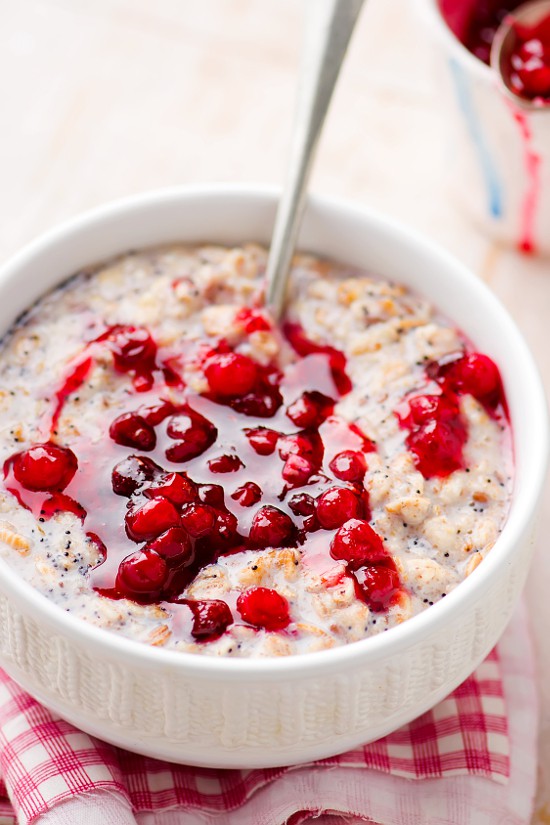 29 Oatmeal Add-Ins
Oatmeal is probably one of my favorite breakfast foods. It's super cheap, and it's easy enough that I can make it before I have my morning coffee. The one downside is that the taste and texture can get sort of boring after a while. But it doesn't have to! Try these 29 Oatmeal Add-ins to put some variety in your mornings.
29 Oatmeal Add-Ins Ideas
1. Cinnamon and Sugar- This oatmeal add-in is my personal favorite. I usually mix about 1 part cinnamon for every 2 parts sugar into my oatmeal because I like it on the sweeter side, but you can switch it up to your liking. Sort of like having a cinnamon roll in a bowl for breakfast.
2. Brown Sugar- I'm not too big of a fan of brown sugar in general, but literally everyone in my life swears by this add-in. Raisins also go very well with the brown sugar and oatmeal combo, and they'll add some variety to the texture too.
3. Egg Whites- This one sounds a little weird, but it's actually quite good! Adding egg whites will make your oatmeal nice and fluffy, and it'll be more filling, so you don't have to eat as much to keep you full until lunchtime.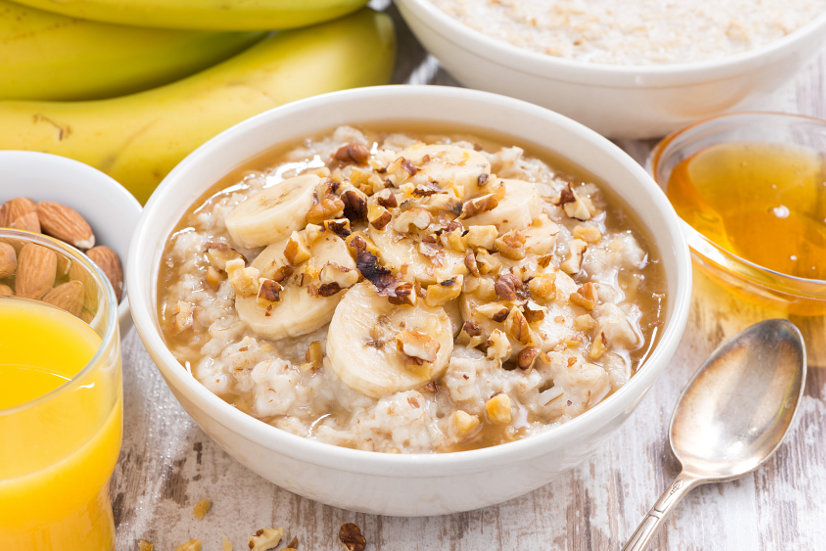 4. Fruit- Pretty much every fruit goes well with oatmeal. Bananas, all kinds of berries, apples, strawberries... you really can't go wrong. You can use one type of fruit or mix and match. Just make sure to remove any pits or stems before adding them in! Crisper fruits, like apples, will soften and dried fruits will plump up nicely if you add them while the oatmeal is still cooking. Softer fruits, like bananas or blueberries, are best added after.
5. Maple Syrup or Honey- A small amount will go a long way to sweeten your oatmeal and give it that great maple or honey taste. However, if you've already added some sugar or another sweetener, you might want to steer clear of this one. It's best used as a sweetener and not with one. (Unless you're doing a super sweet maple brown sugar combo! Then absolutely go for it!).
6. Molasses- Molasses has tons of vitamins and minerals, and it works great as a way to sweeten your oatmeal. It's more of a dark sweetness than plain white sugar, so if you like brown sugar, molasses is a wonderful way to switch up the flavor and texture.
7. Bacon- Oatmeal doesn't HAVE to be sweet. Adding some crumbled bacon will give your oatmeal some texture, crunch, and add some salty to your sweet. A great option for those who prefer savory over sweet.
8. Cheese- Shredded cheese is another great savory option. I prefer using a mild cheddar (usually with bacon!), but you can use whichever cheese is your favorite or switch it up to your liking.
9. Nut Butter- Add some protein to your oatmeal by mixing in some of your favorite nut butter. This is best done immediately after you take the oatmeal off of the stove (or out of the microwave) so that the nut butter will soften. A chocolate nut spread, like Nutella, also tastes wonderful.
10. Vanilla Extract- A tiny bit of this will do wonders for your oatmeal. Just mix it in immediately after your oatmeal is done cooking to add some flavor. But don't use too much! It's a pretty strong flavor, and a little goes a long way.  I would recommend using no more than ¼ teaspoon.
11. Chocolate Chips- You can do a lot with chocolate chips. Add them while your oatmeal is cooking so that it melts into it, or add them after for a little bit of crunch. You can use any kind of chocolate you want. Dark chocolate, milk chocolate, and white chocolate all taste great! Plus, they also have peanut butter chips, caramel chips, and more. Take a peek around the baking aisle to see all of your options!
12. Granola- This is a great way to add some crunch to your oatmeal. Sprinkle some granola on top after cooking your oatmeal.  Also tastes pretty great if you add some fresh berries too.
13. Butter- I was a little skeptical of this one, but it's actually suprisingly good. You only need about 2 teaspoons per serving to make your oatmeal nice and rich.
14. Caramel- Adding caramel works best if it's in liquid form, so melt your caramel beforehand or use a sauce to get the best results. This tastes absolutely phenomenal if you add some apple to it, too, for a caramel apple oatmeal!
15. Spinach- Spinach is an awesome way to add some nutrients. Since the flavor isn't very strong, you can add in pretty much anything else you want as well. You can sweet and add some berries or savory and add some tomatoes and cheese. Have some fun experimenting with it!
16. Nuts- Add some of your favorite nuts to add some protein and some crunch. Just make sure to remove the shells beforehand. I like to roast mine first (or buy them already roasted) for some extra flavor too.
17. Greek Yogurt- Greek yogurt will make your oatmeal super creamy. If you need some extra flavor or sweetness with it, honey goes great with this mixture.
18. Chia Seeds- These are a great healthy option. Dump them on top of your oatmeal to add some texture and protein. 
19. Cottage Cheese- I wasn't too sure about this one because cottage cheese is more of an "on occasion" thing for me, but it was surprisingly good. It adds just a hint of flavor and gives the oatmeal a creamy texture.
20. Tomatoes- Yes, really! Mix in some parmesan and basil too for some extra flavor.
21. Coconut- Make your oatmeal tastier by adding some shredded coconut. Give it some crunch by toasting the oatmeal first. And add some mango or pineapple for a tropical breakfast.
22. Pumpkin- Canned pumpkin puree with a little bit of cinnamon will make your oatmeal taste like pumpkin pie. No need to wait for Fall!
23. Chopped Scallions- Another savory option. This tastes great with some (or a lot of) cheese.
24. Carrots- add some shredded carrots to give your oatmeal some crunch. Mix in some pecans and some sugar or molasses, and your oatmeal will taste a bit like carrot cake.
25. Mini Marshmallows- Basically heaven. Dump them in while it's still hot, or wait until the oatmeal has cooled a bit if you want that marshmallow texture. Add some chocolate chips and crushed graham cracker for a bowl of oatmeal "s'mores"!
26. Zucchini- Adding some zucchini will keep you fuller longer. Finely shred it and you'll barely know it's there! Maple syrup goes surprisingly well with this combo, and as a general rule, if you would eat it with zucchini bread, you can eat it with zucchini and oatmeal.
27. Jam or Jelly- If you prefer your oatmeal creamy over crunchy, this is a great way to get a fruity taste without compromising the texture. Add some peanut butter (because who doesn't love pb&j??) to make it even creamier.
28. Sweet Potatoes- Oatmeal with sweet potatoes and some brown sugar or molasses.... yum!
29. Mint Leaves- This addition will make your oatmeal taste nice and fresh. If you're a fan of the mint/chocolate combo, try adding some chocolate chips or chocolate syrup.
Mornings are hard enough without eating the same old boring breakfast day after day. However, with all of these oatmeal add-ins, your morning never has to be boring again. Pick one (or more!) to try, and who knows? Oatmeal might just become your favorite thing to eat for breakfast, too!
What's your favorite way to make oatmeal? Tell me in the comments!
Did you like these 29 Oatmeal Add-Ins ideas? Find more on my Breakfast and In the Kitchen boards on Pinterest!
If you liked these 29 Oatmeal Add-Ins ideas, you might also like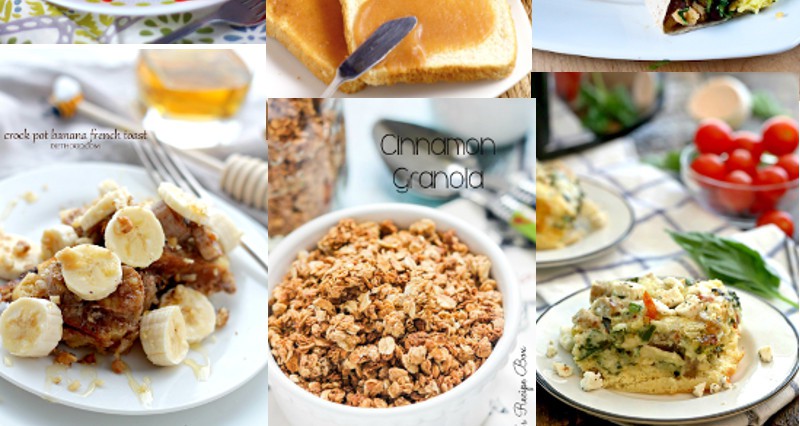 See More Breakfast Recipes
Never Miss a Thing!
Join our newsletter to get new recipes, tips, tricks, and tutorials every week!