Gardening isn't just for grown ups.  Get the kids involved in planning, planting, growing, and harvesting with these 9 Tips for Including Kids in the Family Garden.
Tips for Including Kids in the Family Garden
Gardening is an excellent way to take yourself out of the hustle and bustle and reconnect with nature. Many people believe it helps heal the soul and the mind, and it's not just for grownups. With all the electronics kids use every day, like video games, computers, and tablets, they can also become overstimulated and need a break. Doing some activities in the family garden with your children can help strengthen your relationship and create a calming environment for everyone!
Here are 9 tips on how to get your kids involved in your family garden.
9 Tips for Including Kids in the Family Garden
1. Let Them Choose: It's very easy for adults to want to take over projects, but then kids feel like their voice isn't being heard and lose interest quickly. A great way to get them involved is by letting them choose items to plant. Not only are they helping to make the choices, but once the vegetables, flowers or other plants begin to grow, they will feel a sense of responsibility and pride in the garden that will encourage them to participate more. Plus, it encourages them to eat more fresh grown fruits and vegetables by choosing the ones they love.
2. Make a Map: Kids are given rules every day, all day. Just like grownups, they get tired of it, too. Instead of creating more rules for them while gardening, why not lay out a map and let them use their boundless creativity to create within that map? You can make one up either on paper (a basic drawing of what areas certain things need to go in) or even by using a stick and outlining a map on the ground. This helps give them a visual idea of limitations without feeling like it's just more rules.
3. Color-code: This system can be used along with a map, or simply on its own. Once the kids have made their choices, you can lay out a color-code system of where items need to go and assign a color to each of the plants. It's a nature match game! You can even take it a step further and make it more learning-oriented by color-coding by types of flowers, vegetables, etc.
4. Give Them Their Own Tools: If you do a lot of gardening, you probably have adopted your own set of tools that you prefer to work with. When getting the kids involved, why not do the same for them? It doesn't have to be expensive, in fact, there are wonderful toy gardening kits that come out in the stores every spring and summer, or you can also pick up an inexpensive beach toy set. They usually come with the same sort of tools used in gardening, and most of them have their own bucket to store them in!  Check out this cute set on Amazon. So, when you're ready to start gardening with the kids, have them run out and grab their tools! They will love it!
5. Creative Stepping Stones: Adding stepping stones to your family garden can help protect your family's creations from little feet. Your children can add their own wonderful creativity to them with nature-friendly paints and can assist you in placing them around the garden. Not only will the stones add an awesome flair to the family garden, but by involving the kids, it will help them learn where and where not to step. It's taking away more rules and replacing it with the personal responsibility they will feel since they had a hand in helping!
6. Help Them Protect the Garden: Okay, so the kids have the tools, they've helped create the garden. Now it's time to teach them how to keep it protected. A love and respect for nature can be just as important to their growth as learning a love and respect for people. When it's time for weeding-- make a game of it!
7. Teach Them with a Scavenger Hunt: Keep the description tabs for each item that's planted, take them around throughout the growing process and have them identify each plant as you go around. Once they've had some time to memorize them, create a game by giving them a scavenger hunt! Create a list for each child and have them draw the plant next to the name when they find it. This will also help them get to know the different stages of growth for each one. Your kids will become plant experts in no time!
8. Loving Veggies: You may find that kids dislike vegetables because they just don't like how they look. It's just some weird concoction a grownup put on their plate. When they are involved in the growth, care, and preparation of the vegetables, they are more likely to try them. When it's time harvest your family garden, let them assist in picking the vegetables and in washing and cooking them. The pride they feel from being a part of it will make them want to try the veggies they helped create!
9. Keep it Fun!: The most important tip when it comes to involving kids in the family garden is to remember to always keep it fun! Kids learn and develop through fun activities more so than being handed a handout or told to read a book they're really not interested in. When they are allowed to take part in the creation, they will grow a certain respect for it along with expanding their minds.
Including kids in the family, garden can be such a wonderful and fulfilling activity! Keep your kids engaged and help grow the bond between you and your children by taking a step away from the stress of life and spend time outdoors. And always remember to have fun!
Did you like these 9 Tips for Including Kids in the Family Garden ideas? Find more on my Parenting and Summer Days boards on Pinterest!
If you liked these 9 Tips for Including Kids in the Family Garden ideas, you might also like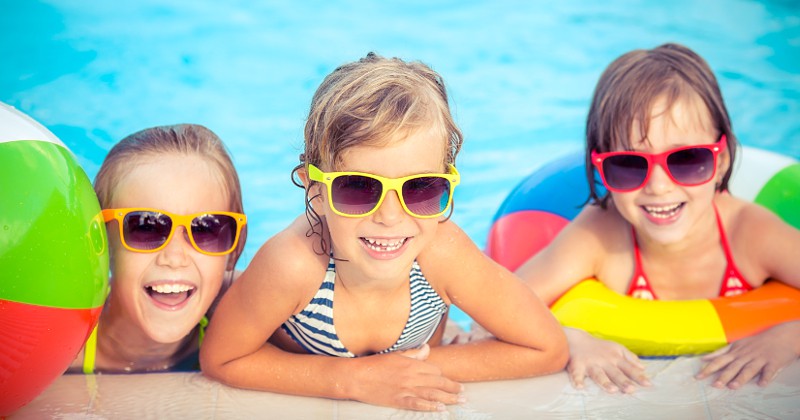 Indoor Rainy Day Activities for Kids
10 Tasks Kids Can Help with in the Kitchen
Never Miss a Thing!
Join our newsletter to get new recipes, tips, tricks, and tutorials every week!