Cloth Diapers: If you're still on the fence about cloth, find some tips here to decide whether it's the best choice for your family.
Let's talk about cloth diapers.  As with many things that pertain to parenting, it's a personal choice, and neither way is the "wrong way," so long as it's the right way for you!
I used all disposable for my first son, both cloth and disposable for my second, and all cloth for my third.  I regret none of those decisions because it was what was right for me at the time.  So.  Is cloth diapering right for you?  If you're still on the fence about whether you want to use cloth, here are some things to consider:
Washing
I've read a lot about "cross contamination" with fabric softeners and boiling your diapers, etc.  It sounds intimidating.  It's really not, though.  You can wash cloth diapers just like you can wash any of your other clothing.  You just have a couple special instructions.
Wash at least twice on hot before diapering your baby.  This helps "break in" the diaper so it's more absorbent.
You can use the same detergent as your regular clothes.  I really, truly recommend something scent-free like All Free & Clear because, remember, the chemicals that make it scented will be up against your baby's skin all day.  But as long as your baby isn't getting a rash, normal detergent works just fine.  You can also use something as cheap and simple as a half cup of Borax and a half cup of washing soda, which is what I use.
Absolutely NO fabric softener or dyer sheets in with the diapers.  I still use dryer sheets with my normal clothes, and it doesn't affect my diapers.  But the fabric softener can build up on the diaper and repel water if you put it in with the diapers.  That's really the biggest no-no here.
I'm not sure if this is considered "standard" but I pre-rinse my diapers, and then wash, then double rinse.  Because, well, what the diapers collect is kind of gross and I want to make sure it's all out of my washer and dryer.
With 5 people in our house, and me already doing so many loads of laundry, the difference in work load is negligible. Depending on how many diapers you have, you should plan on washing about every to every other day.   I'm already doing 10+ loads per week without diapers, so an extra 3-4 per week is barely noticeable.
Cost of washing:
My biggest deciding factor for using disposable diapers with my first was the cost of washing.  I lived in an apartment with a pay-per-use washer and dryer.  Each wash/dry would've cost $2.25, and I would have ended up spending about $40 just to use the machines, which is about the same as just buying disposables for the whole month.  Definitely not a wise financial decision.
If you have access to a washer and dryer in your own that's not pay-per-use, you may still be concerned about the cost of washing.  Has my water bill gone up at all since switching to cloth?  Well, yes.  But just around $5 per month.  Not too shabby.  As far as extra detergent, I use Borax and washing soda, which costs $3 each and lasts at least a month.
Up-Front Costs
The thing that held me back with cloth diapering right away with my second was the cost of cloth diapers up-front.  It can get a little pricy.  And I just kept thinking, What if I spend all that money and don't like them?! 
Well it turns out the solution to my particular concern was buying off-brand diapers.  The diapers we have are pocket diapers and are called Shine Baby (a knock-off of the  big brand Sun Baby).  I bought my entire stash for $160, which at one point I was using to diaper 2 kids.
So here's what I have in my stash for $160:
40 pocket diapers
40 charcoal-bamboo liners (which I really recommend as they're very absorbent and less prone to leaks)
40 microfiber liners (which I only use for double-stuffing the diapers at bedtime)
Of course I was washing pretty often, but it was sufficient for diapering both my kids.
Building your stash:
There's no reason you have to do all cloth or all disposable.  You can buy a starter kit of 5 or 6 diapers and inserts to see if you like it.  With an off brand, that's only $20.  If you like it, you can get more.  I was skeptical of the off-brand at first and wasn't sure if it would be as reliable as the big brand, so I just bought a couple to see what the fabric was like and test the sturdiness and quality.  The ones I bought are, luckily, fantastic and have held up great.
I hear of people stocking up on disposable diapers all the time before the new baby arrives.  You can use the same concept with cloth!  Just buy a little at a time, with whatever spare money you have that week, and you'll have a great stash in no time.
The "Ew" Factor
Fact: poop is gross.  If you're super squeamish, cloth diapering might not be for you.
HOWEVER! There are these amazing disposable diaper liners
that allow for a less messy clean-up.  You can get a roll of 100 for $5 (still cheaper than disposables!) and they make clean-up fast and simple.  No scrubbing or scraping involved.  Especially useful for toddlers in cloth diapers after taco night....
Health Concerns
There aren't any!  Cloth diapers are cloth, just like the clothes you'll put on your baby.  They don't make your baby more prone to rashes.  In fact, cloth diapered babies are less prone to diaper rashes.  If your baby does get a diaper rash (which is likely since most babies will get at least one) and you're cloth diapering, it's a good idea to have those disposable liners

mentioned above since diaper cream will cause the same repelling issue as fabric softener.  Or you can use a cloth diaper safe diaper cream such as California Baby Diaper Rash Cream.
If you've read all this and decided that cloth diapering is definitely for you, check out this Beginner's Guide on And Babies Don't Keep to get you started!
Do you have any more concerns?  Let me know in the comments, and I'll help you out!
Did you like this? Find more on my Parenting board on Pinterest!
You Might Also like: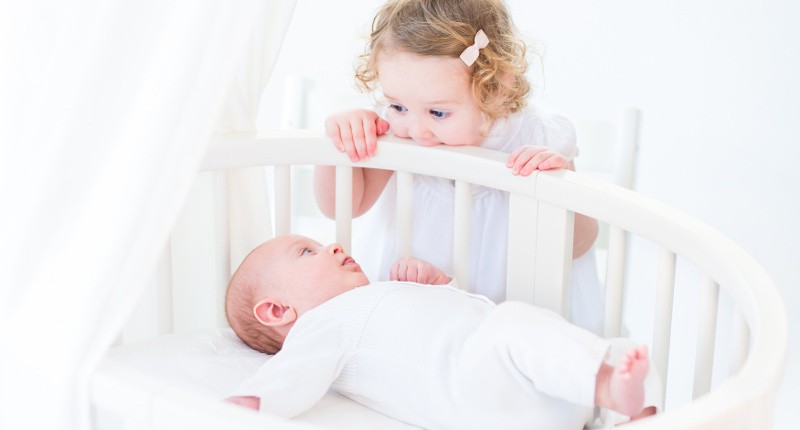 Things You Need 2 of with 2 Under 2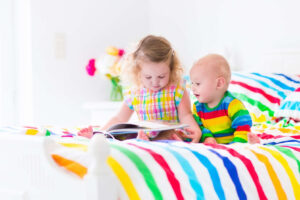 See More Parenting Tips and Advice
Never Miss a Thing!
Join our newsletter to get new recipes, tips, tricks, and tutorials every week!