Baby items you don't actually need and what you can use instead to stretch your dollars, from a mom of three.
15 Baby Items You Don't Actually Need
Having your first baby is so exciting but also incredibly nerve-wracking! You're about to add an incredible amount of love into your family! But this tiny human life is going to be depending solely on YOU! It's kind of mind-boggling, isn't it.
One of the first things I did when I was pregnant with our first is start preparing and researching baby stuff.  There's so much! What do you really need?!  Well, as a first-time-mom, I decided the answer was everything.  I registered for every single thing, and most of it was given at our shower.  But what we didn't receive, I shopped for on Etsy and eBay and garage sales to get great deals.
But here's the bottom line.  I didn't need all of those things.  Our babies didn't need all of those things.  Sadly, many were a complete waste of time, money, and storage space.  I don't want you to make the same wasteful mistakes that I did, so here's the lowdown on baby items that you really truly don't actually need.
Baby Items You Don't Need
1.  Baby shoes before 8 months of age.  Baby shoes are small and cute but totally unnecessary and can even be detrimental to learning to walk.  Shoes are meant to keep your feet clean and safe while you're walking, mostly outdoors and in public.  Babies won't be walking until they near the 1-year-old mark, so even though they're just darn adorable, baby won't need them.
2. Crib bumper and bedding set.  If you look into the AAP, CDC, and a whole bunch of other letter-name health authorities, you'll find out quickly that babies are to sleep with nothing other than a tight fitting crib sheet.  That means the crib bumpers will never actually be used unless you put them in before your baby arrives (Hello, nesting!) and immediately remove them once baby is using his crib, and the comforter, etc. would only be used for ornamental decor, and probably for only a short time before you transition the room from nursery to toddler bedroom.
3.  Bottle warmer.  Running a bottle under hot water is just as effective, and also cheaper.  No need to get too fancy here.
4.  Dozens of adorable outfits.  I'll be frank with you here and just say upfront that babies are poop, pee, and spit-up machines! They'll probably get at least one of those onto every single item of clothing you put them in for the foreseeable future.  If you're on a budget, forego cutesy outfits and purchase comfortable pajamas and sleepers.  After all, when baby isn't pooping, peeing, or spitting up, he'll probably be sleeping.
5.  Wipe warmer.  Wipe warmers might be nice in theory, but the heat can breed bacteria in the wipes container and the wipes often end up drying out requiring you to re-wet.  Plus, baby will be okay with a room temperature wipe on their behind.  Really.
6.  Bassinet. Bassinets are such a pretty piece of baby furniture, but the reality is that you probably don't need one.  A bassinet serves the same purpose as a crib and a pack-and-play, only you can use the bassinet for a far shorter amount of time.  In fact, pack-and-plays (or playards, or play pens, whichever term you prefer) now come with a bassinet attachment to use for smaller babies, and some even come with a changing station.  A crib or pack-and-play would be a far wiser investment for baby sleeping arrangements.
7.  Special diaper disposal container.  I really liked these, in theory, until I realized that I'd have to haul a giant bag full of poop to the garbage can each week.  And they do, in fact, stink, despite claims to the contrary. My suggestion? Just use your regular garbage can.  And if you run into a particularly toxic stinky diaper, put it in a grocery bag and tie it off before placing it in the garbage can.  You probably change your kitchen garbage can far more often than you would change a diaper disposal, so this option is actually more effective at keeping odors at bay.
8.  Baby bath tub.  Again, cute, but not practical.  These are pretty big tubs, that you now have to find a place to store and lug out every time baby needs a bath.  A more practical option would be a baby bath chair or sling.  These are much smaller and easier to store and tote, and you can use it in your regular bathtub or even a sink.  This baby bather
is very similar to the one we have if you want to see what I'm talking about.
9.  Changing table. A changing table is nice in theory, but if you're on a budget save your money for the actual diapers.  You don't need a changing table to change a diaper.  In fact, you can change baby any-old-where. Your lap, the floor, your bed. I actually used our changing table when we lived in a small one-story apartment.  But when we moved to our bigger two-story house, (and had two more kids!) I realized I really wasn't game for trekking up and down the stairs to the nursery every time someone needed a diaper change (We had three in diapers for a bit! Ah!) We started using a diaper caddy that we kept in the living room storage closet, and changing baby where ever it was most convenient.  This is now absolutely what I would recommend, as it made things so much easier, and would have saved us a big chunk of money if we hadn't purchased a changing table!
10.  Scratch mitts.  I've never understood the obsession with these things, honestly, but in my opinion, they're a waste of money and something you can definitely do without.  If you keep baby's nails trimmed, they probably won't be scratching up their face, and if you're a little scared of cutting those tiny baby nails (like I always am! What if I take off a finger?!), you can use a nail file.  Baby's nails are super thin and they're very easy (and safe!) to file down.  If that's still not cutting it, most baby sleepers actually come with hand covers now that you can fold over their hands when you need to, and then fold back to expose their hands again.  And if that's still not cutting it, use socks.  They'll do the same job, and you already have them.
11.  Bath thermometer.  Just check bath water the same way you check a bottle.  Put the water on your wrist, and if it feels hot, then the bath temperature is too high.
12.  Peepee Teepee.  I have two boys, and seriously, save your money on these things.  First, my daughter actually had more accidents on me than both of our sons combined ever did.  Also, the peepee teepee falls off the second the baby wiggles (which is always A LOT during diaper changing!) I found placing the clean diaper, a wipe, or even a towel over the region was much more effective at preventing accidents, and much more frugal since we already had all of those things on hand.
13.  Boogie wipes.  These are seriously just baby wipes with a different name.  A similar product with a much better price? Plain old unscented, sensitive wipes
, which is what we always use on our kids for diaper changes anyway.  We also used burp rags to wipe noses often because they're very soft and we usually have one slung over our shoulder anyway.
14.  Baby food maker.  I won't get into the debate about whether you'll actually make your own baby food or not.  Some people swear by it and others are fine to do without.  I've personally done both, and I think there are advantages and disadvantages to both options, so it really just depends on what's right for your family.  In any case, I would not recommend purchasing a baby food maker.  A baby food maker will steam the food that you're making and/or puree it, which is totally great.  BUT!! They already make appliances that do this that are far more versatile than a baby food maker, and are actually much cheaper.  If you choose to make your own baby food, you can steam it in a regular old pot, just like you would for your dinner.  To puree the food, I would recommend getting a food processor.  These are way cheaper than a baby food maker AND you can continue to use it in your everyday kitchen long after baby is done eating purees.  We use ours frequently, and it's a huge time-saver.  I now use ours for chopping vegetables for soups and other recipes, making smoothies, mixing sauces and so much more.  Seriously, if you're going to spend the money, spend it on a food processor.  You'll get way more bang for your buck. (This is the food processor we have,
and I love it.)
15.  Sophie the Giraffe.  These are just a fad.  Buy at your own risk.  My personal experience was that it was the most expensive teether on the market and ALL THREE of my kids hated the thing.  I would stick to the $1-$5 teethers that you can purchase at any store, or better yet, wet a washcloth, roll it up (like a taquito) and stick it in the freezer.  My kids love to gnaw on these when they were teething.
What was the baby product you regret buying the most?
Did you like this list? Find more on my Parenting board on Pinterest!
If you liked this List of Baby Products that you Don't Actually Need, you might also like: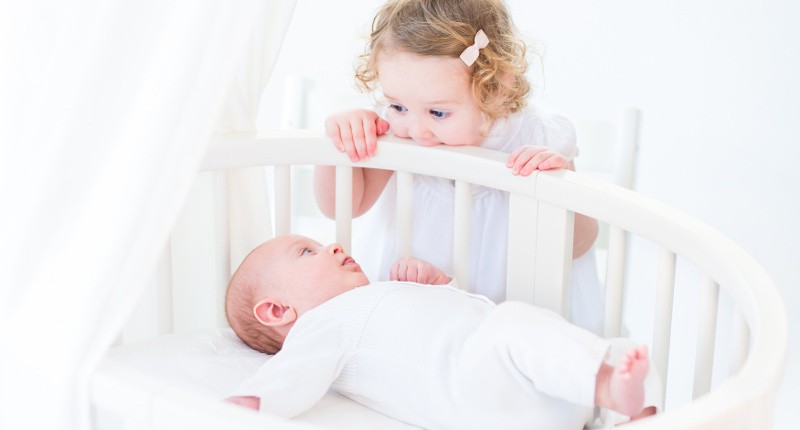 11 Things You'll Need with Irish Twins
See More Parenting Ideas and Tips
Never Miss a Thing!
Join our newsletter to get new recipes, tips, tricks, and tutorials every week!