Getting kids involved in the kitchen is a valuable life skill, but it can be dangerous.  Teach your kids to be useful and safe with these 6 basic kitchen safety tips for kids. 
Basic Kitchen Safety Rules for Kids
I love cooking in the kitchen with my kids. However, we have had to implement some rules. When kids get excited, it can be hard for them to contain that excitement. If my kids or your kids are going to be in the kitchen, it is important that they follow some rules! Here are a few basic kitchen safety rules for kids.
Once your kids know the safety rules of the kitchen, have them help out more often.  Here are 10 Tasks Kids Can Help with in the Kitchen to get you started.
6 Basic Kitchen Safety Tips for Kids
1.  Pull the hair back
If you have a daughter or son with long hair, one of the first safety tips is to pull back the long hair. Not only does this keep hair out of food, you don't want the hair getting stuck into anything. Long hair can easily snag on something.
2.  Talk about knife safety
I think if a kid is going to be in the kitchen, then they should know about knife safety. They should know how to operate a knife and what to not do with a knife. We all scream at our kids to not run with scissors, right? Pass on the basic safety tips for knives onto your kids. Don't allow them to be afraid of or misuse knives!
3.  Washing and drying hands
This is probably something that you have already started talking with your child about because it is an important one. Washing and drying hands will need to be done quite frequently while in the kitchen. You can keep a stool in the kitchen, so your child can reach the sink comfortably.
4.  Teach about cross contamination
Teaching your child about food safety is super important. One of the first things you teach them should be about handling raw meat. Raw meat has a ton of bacteria and if not handled correctly, everyone can get sick. Have your kids wash anything that was touched by raw meat with an anti-bacterial soap or cleaner.  This is always a good reminder for an adult too!
5.  Stove Safety
Children who cannot reach the stove without a chair or stool should not be using it.  If the child were to lose their balance, they could fall on the stove or knock something off of the stove, resulting in serious burns.  Our oldest son had a similar situation with a chair and a slow cooker, and he almost died from the severity of the burns.  Cooking with heat is nothing to mess around with.
After you have taught your kids to use the stove, they should know a little bit about adding water to pans. Water should always be added to pots or pans before they are put on the stove. Of course, turning the handles away from the person cooking. It is so easy to accidentally bump a pan!
6. Importance of clean up
Cooking in the kitchen is always tons of fun! An important safety rule to teach your kids is to always clean up after themselves. Make sure the oven and stove are cleared off so nothing catches fire. It is always wise to teach them to wipe off the counters and make sure nothing is left out, so food doesn't spoil and the counters are sanitized for their next use.
What basic safety rules for kids would you like to share with us?
Did you like these 6 Basic Kitchen Safety Tips for Kids? Find more on my Parenting and In the Kitchen boards on Pinterest!
If you liked these 6 Basic Kitchen Safety Tips for Kids, you might also like
10 Tasks Kids Can Help with in the Kitchen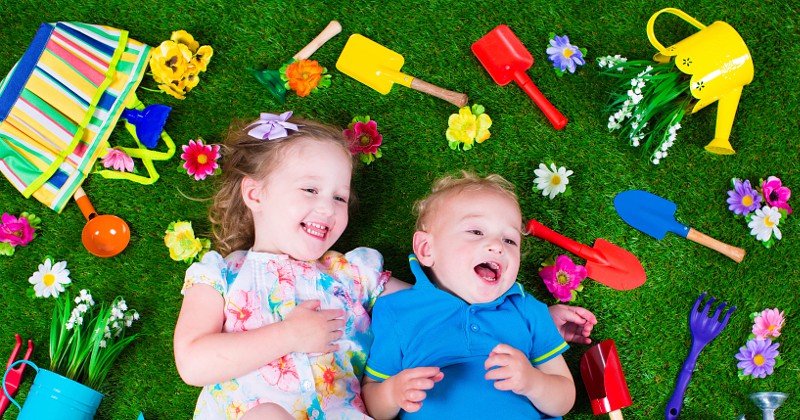 9 Tips for Including Kids in the Family Garden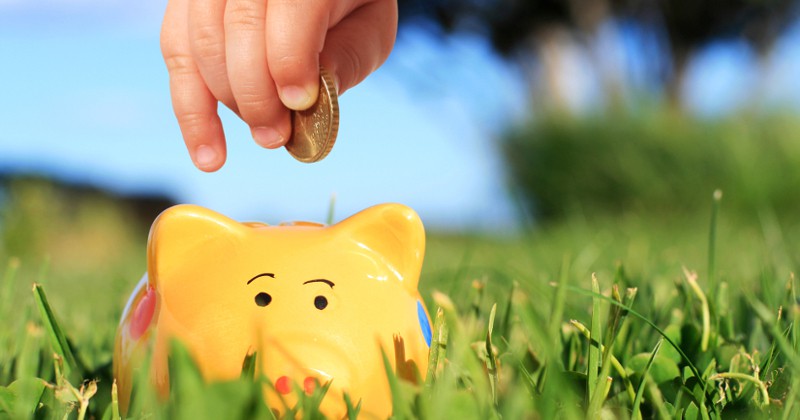 10 Tips for Teaching a Preschooler about Money
Never Miss a Thing!
Join our newsletter to get new recipes, tips, tricks, and tutorials every week!