Homemade ironing starch is frugal and effective, and ridiculously easy! Homemade ironing starch can be made for just pennies!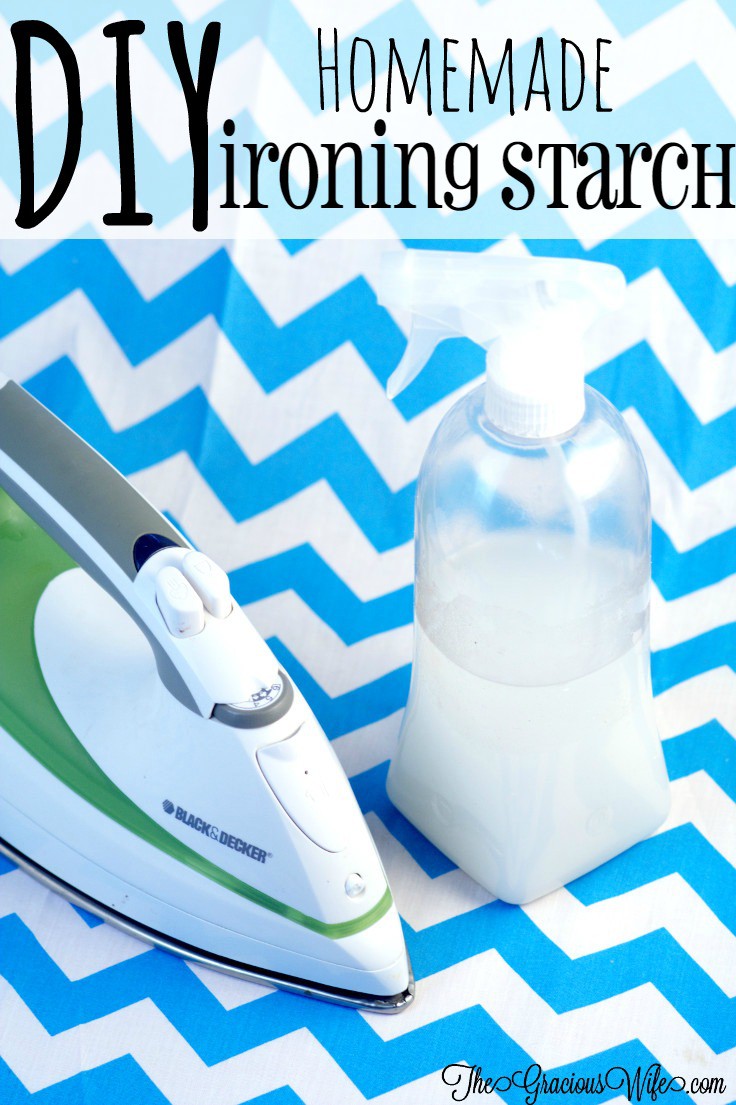 Homemade Ironing Starch
Confession time! I rarely iron.  Seriously.  I hate ironing, and frankly, I'm not so great at it.  So I usually just don't do it.  I found that if you hang clothes right after you take them out of the dryer, they really don't need to be ironed anyway, most of the time.
That being said, there are a few instances where I feel obligated to iron, like for dress shirts and collared shirts for the little men (and the big one too!) in my house.  Those should always be crisply ironed, and my dryer method just doesn't cut it.
I tried ironing without starch and it works out great... until the boys put their shirts on and start running around like the little crazies that they are.  Then it looks like I never ironed in the first place.  Aggravating, to say the least, to do a job I hate and have it look like I never did it in the first place!
So I decided I definitely needed to look into the ironing starch.  But I still didn't want to spend a bunch of money on something I would only use a few times per month (Seriously, $10 for a bottle?!).
I started experimenting and came across an article at One Good Thing about making your own homemade ironing starch! Perfect! It's soooo easy, and you seriously just need 2 ingredients.  This homemade ironing starch costs just pennies to make and it works as well as store bought! Seriously, you absolutely must try it!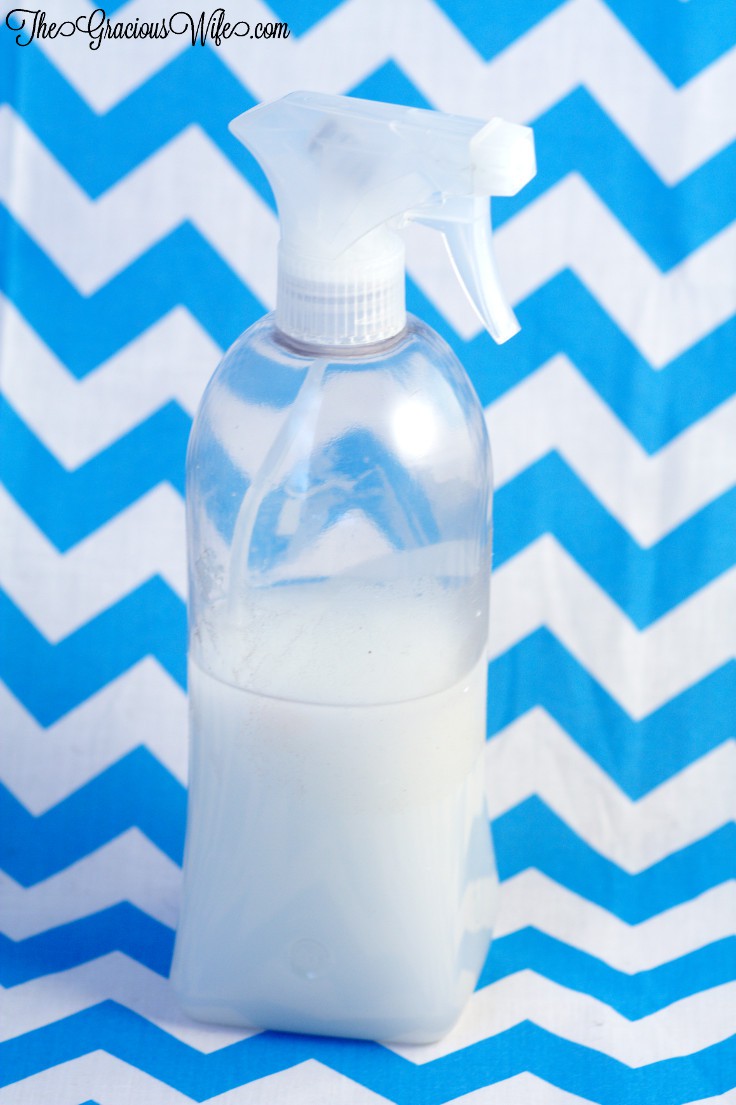 What you'll need:

Directions for Homemade Ironing Starch
1.  Add your corn starch
to your spray bottle
.
2.  Add in your warm water.
3.  Screw on the top of the spray bottle
, and shake until the corn starch
is fully combined with the water.
4.  Spray on clothes while ironing for crisp, clean, fresh-looking clothes.
5. Be sure to shake the bottle before each use to make sure the corn starch
stays mixed in.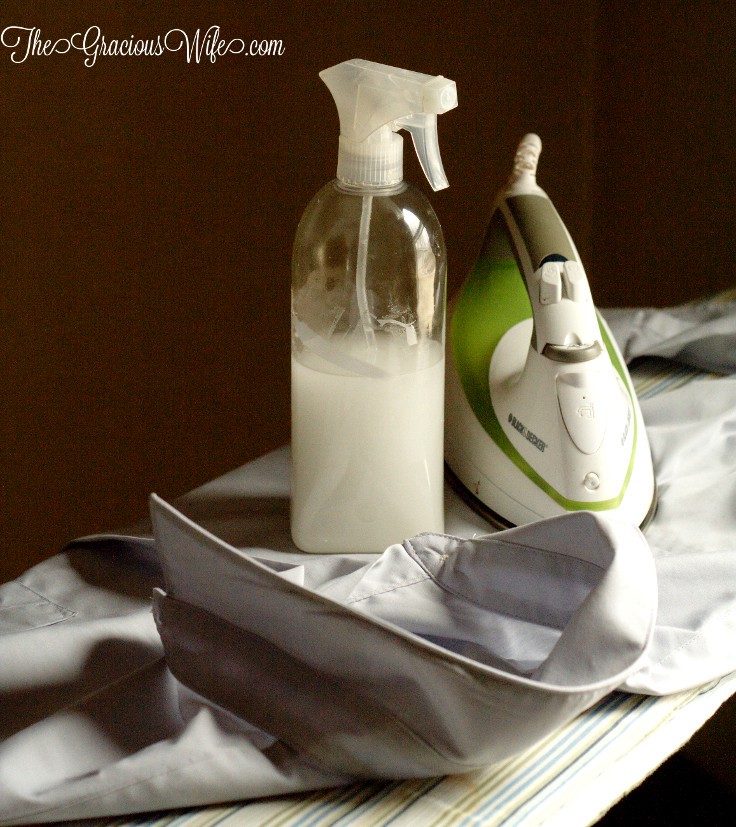 That's it! It really couldn't be easier or more frugal!
Did you like this Homemade Ironing Starch idea? Find more on my Cleaning, In the Kitchen, and For the Home boards on Pinterest!
If you liked this Homemade Ironing Starch Idea, you might also like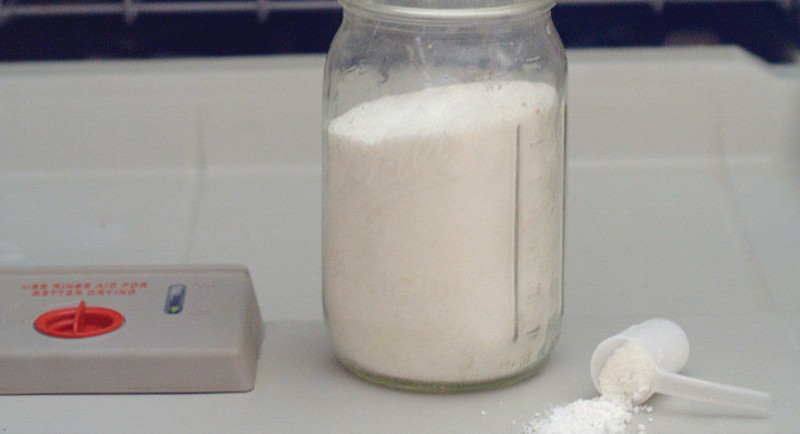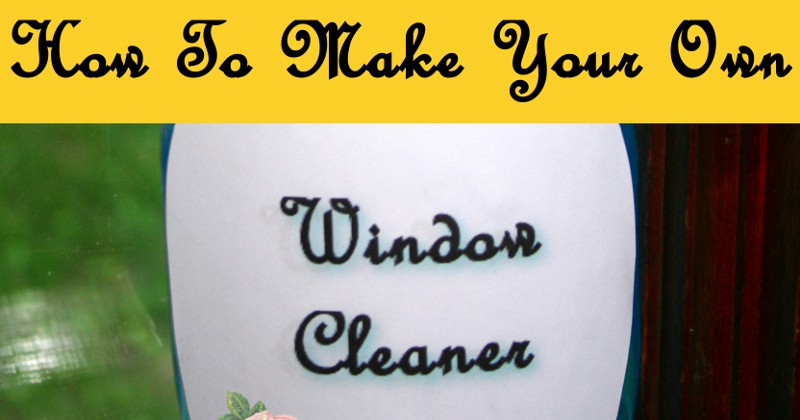 How to Make Your Own Window Cleaner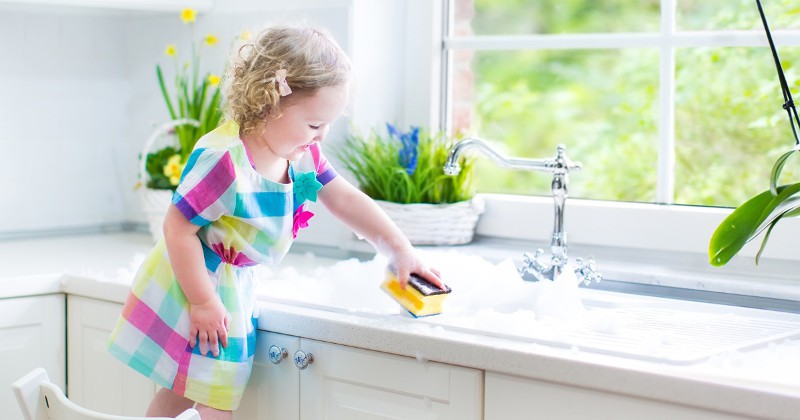 House Cleaning Tips for Busy Moms
See More Homemaking Tips and Tricks
Never Miss a Thing!
Join our newsletter to get new recipes, tips, tricks, and tutorials every week!