Learn how to make your own easy DIY Homemade Window Cleaner with just 3 ingredients. It works great, and costs just a fraction of the price of store-bought to make!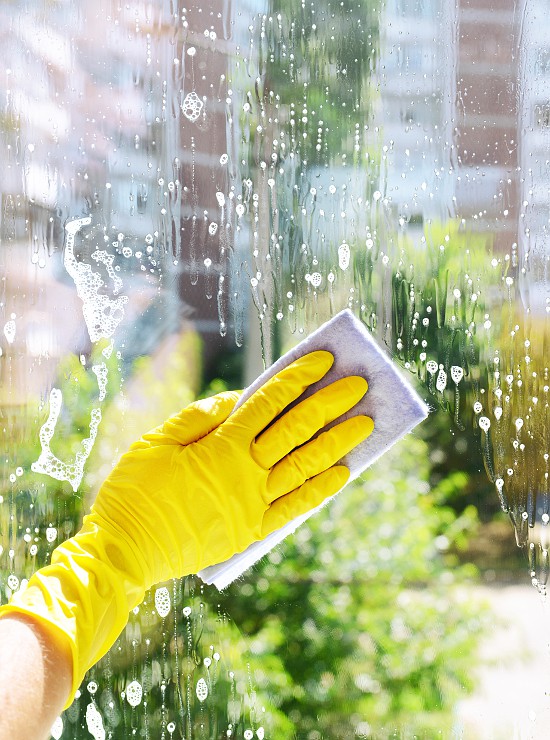 DIY Homemade Window Cleaner
Making your own Window Cleaner is pretty easy.  I get all bent out of shape when I'm getting charged money for things I normally get for free or already purchased separately (Like diluted juice! Why am I paying you so much to put water in a bottle, when I can buy 100% juice, dilute it myself, and have twice as much as if I'd bought the stuff you're trying to sell me?!)
Anyway, I digress, I only had to buy one ingredient to make this, and that is ammonia.  The amount of ammonia in the cleaner will be minimal and diluted, preventing any health issues. BUT I suggest, if you have kids running around, you DO put the jug of ammonia up high or in a locked cabinet (probably where you already keep your other cleaning supplies).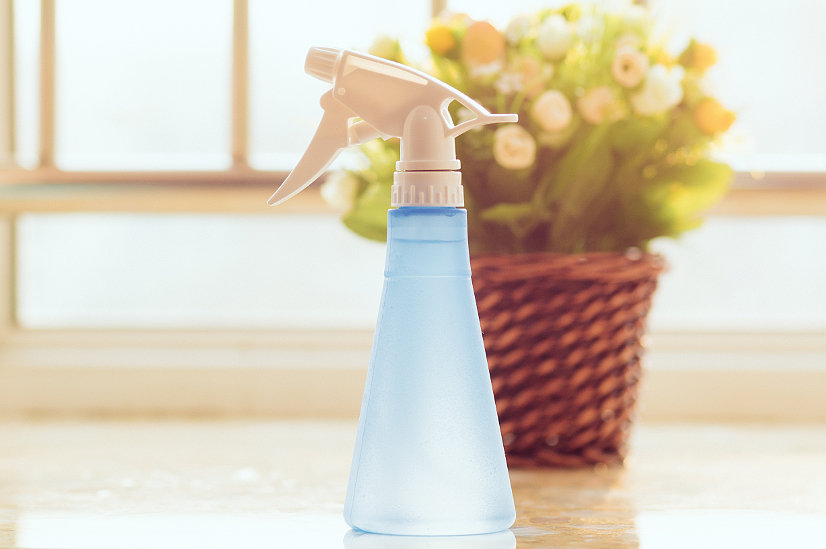 What you need to make your own Homemade Window Cleaner:
⅓ cup white vinegar
⅓ cup ammonia
1 cup water
1 teaspoon cornstarch
**Optional: blue food coloring
Spray bottle
Just mix all these ingredients together.  Add a couple drops of the blue dye, if you want.  I do, just so it's easier to find quickly among all the other cleaners.  Looking for the blue stuff!
Pour the mixture into an empty spray bottle, and you're ready to clean!
This cleaner is technically meant for windows, but it's also great for counters, stove-top, and even your bathroom.  Just make sure you use it on tile-like surfaces, NOT wood.  It could damage the finish on your wood.
Easy-peasy! Try it out and let me know what you think!
Did you like this DIY Homemade Window Cleaner Tutorial? Find more on my Cleaning, In the Kitchen, and Frugal Living boards on Pinterest!
If you liked this DIY Homemade Window Cleaner Tutorial, you might also like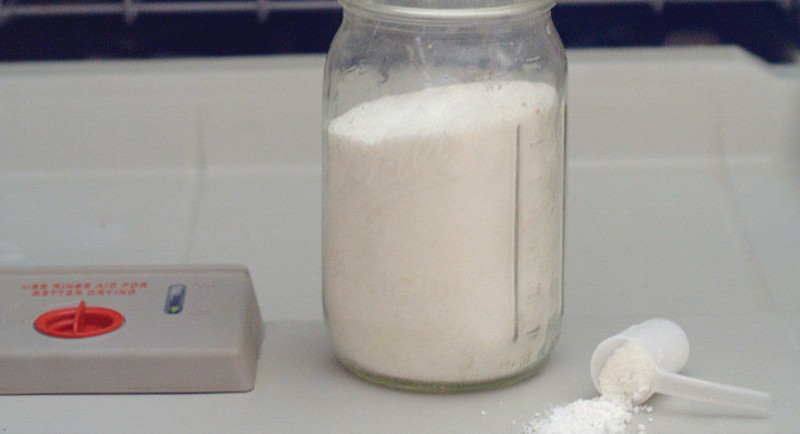 33 Surprising and Fun Uses for Borax
Never Miss a Thing!
Join our newsletter to get new recipes, tips, tricks, and tutorials every week!