Have a fun, exciting, and most importantly safe celebration with these 7 important fireworks safety tips you should know. 
Fireworks Safety Tips You Should Know
With the 4th of July approaching, you might be excited to get out the sparklers, party poppers, and other assorted fireworks. While fireworks can be a fun way to celebrate the season, you have to keep in mind that they can be dangerous too. There are safety tips you should keep in mind so that you can enjoy a safe 4th of July, free from incident or injury. If you are unsure about where to begin, take a look below at 7 fireworks safety tips you should know, so that 4th of July is fun and safe for everyone.
7 Fireworks Safety Tips You Should Know
1. Keep a few bricks on hand.
If using fountains or any fireworks that eject from a tube, bricks can help keep these tubes stable. Make a box out of four bricks and place the tube inside before lighting. Should the tube become unsteady, the bricks will prevent it from falling over and shooting into your audience.
2. Water should always be close by.
Keep a large bucket of water close by in case of fire. A bucket can also be kept close by to place spent sparklers or fireworks into so no one steps on them. If you wish, you can also keep sand nearby which can also help put out fires quickly or hold spent sparklers.
3. Use only products with long, undamaged fuses.
You want plenty of time to be able to light the fuse and find a safe space to stand. A long, undamaged fuse is the best way to do this. Check all fuses before you buy your fireworks to make sure they are a few inches long and will give you time to light and get away.
4. Only use fireworks obtained legally through a trusted dealer.
Make sure the fireworks you are buying are safe and legal. Buy them through a trusted, licensed venue. Don't buy fireworks from unlicensed roadside stands, and never use fireworks that you haven't purchased yourself.
5. Seat spectators at least 20 feet away.
While your spectators want a great view, be careful not to place them too close to the action. All spectators should be placed at least 20 feet away. Small children should sit in the lap of an adult where they can be monitored and prevented from getting too close.
6. Allow spent fireworks time to cool before collecting.
Don't immediately pick up fireworks after they are spent. Allow them 10-15 minutes to cool, then pour water on them. Do not place them in a trash can before allowing them to cool and saturating them, or they could start a fire.
7. Only let adults light fireworks.
No matter how hard the kids beg, only let adults light the fireworks you purchase. Kids should not be near the fireworks or using the matches or lighters on hand. Instruct children that only adults should light these products, and explain how dangerous they can be.
Are you ready for a fun and safe 4th of July? Give these 7 fireworks safety tips you should know a try and see how simple it can be to celebrate safely.
Did you like these 7 Fireworks Safety Tips You Should Know? Find more on my Summer Days and Parenting boards on Pinterest!
If you liked these 7 Fireworks Safety Tips You Should Know, you might also like
7 Safe Alternatives to Fireworks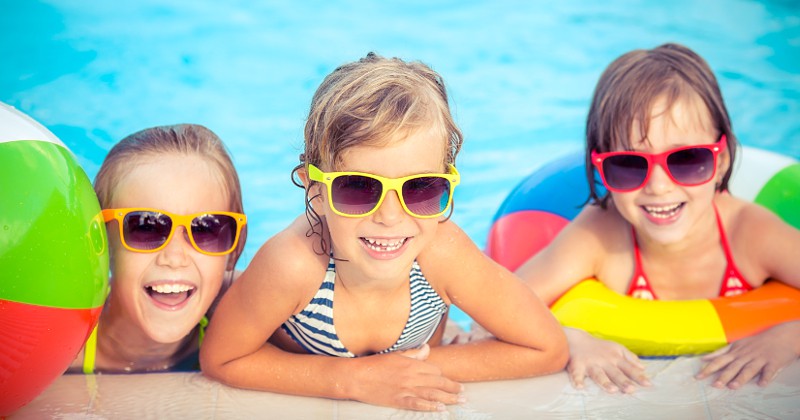 13 Family Activities for Summer
Never Miss a Thing!
Join our newsletter to get new recipes, tips, tricks, and tutorials every week!