Love fireworks but worried about safety? Have some safe celebratory fun this Summer with these 7 safe alternatives to fireworks. 
Safe Alternatives to Fireworks
Does the thought of fireworks make you nervous? Do you wish there were safer alternatives to traditional fireworks? Luckily, there are! There are still plenty of ways your kids can have fun this 4th of July without ever lighting a match. Take a look below at 7 safe alternatives to fireworks that you can try. You will find the alternatives below to be easy, fun, and budget friendly.
7 Safe Alternatives to Fireworks
1. Make splatter paint fireworks.
Place red, white, and blue paint on an old toothbrush and then use your finger to flick the paint onto the paper. The bristles will make colorful splatters all over the paper that look like fireworks and are super fun to make! Hang your artwork up when done for some fast holiday décor.


2. Have a red, white, and blue water balloon fight.
Fill red, white, and blue water balloons for the ultimate 4th of July water balloon fight. Kids will love getting wet, and seeing these patriotic colors flying through the air will no doubt be an excellent time for kids. You can also use red, white, and blue sponges along with buckets full of water for some real water fun.
3. Have a patriotic parade.
Let kids dress up in patriotic colors and decorate their bikes and wagons. Let them march around the house or neighborhood showing their creativity off. This is a fun way to get into the spirit of the season and show off those patriotic colors.
4. Visit a public fireworks display.
Pack a picnic and visit a local fireworks display with family and friends. This is a fun alternative to doing your own fireworks, and lets you enjoy them from a safe distance. Plus, you can often find these displays for free which saves you some cash.


5. Make patriotic cupcakes.
Give children white frosted cupcakes and let them go to town with patriotic sprinkles. Add colored stars and edible glitter/sprinkles to make the most tasty and patriotic cupcakes around. Kids will love decorating their own just as much as they will love eating them.
6. Head to the movies.
Forget the messy and dangerous fireworks all together, and instead enjoy a safe and fun family night. Head to the movies for a fun summer flick. Enjoy some popcorn and some time in front of the big screen. There seems to be many family friendly movies out in the summer, and if you can find one at your dollar theater, then even better!
7. Have a kiddie pool party.
Get out the kiddie pool and sprinklers, snacks, and juice. Host a kiddie pool party where the kids can have fun and be entertained without the danger of fireworks. Enjoy simple patriotic crafts, snacks, and of course lots of cool water. Find some patriotic snack ideas here!
Are you ready to enjoy a safe but fun 4th of July? Give these 7 safe alternatives to fireworks a try and see how much fun these ideas can be.
Did you like these 7 Safe Alternatives to Fireworks? Find more on my Summer Days and Parenting boards on Pinterest!
If you liked these 7 Safe Alternatives to Fireworks, you might also like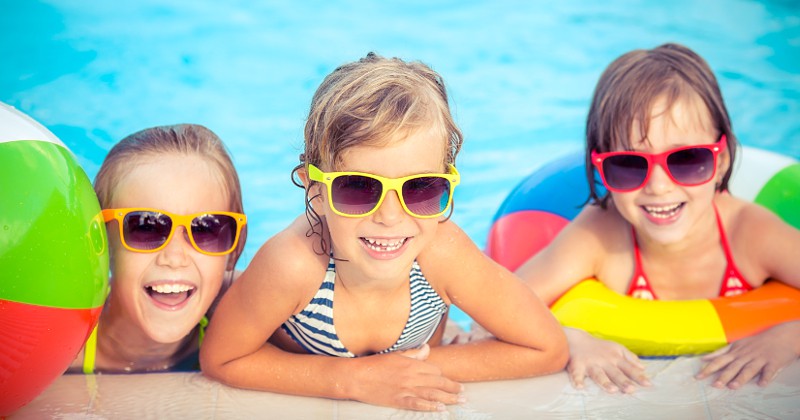 13 Family Activities for Summer
Never Miss a Thing!
Join our newsletter to get new recipes, tips, tricks, and tutorials every week!