Don't get lost in your schedules and to-do lists. Remember to make magical Christmas memories with your family with these Fun Family Christmas Traditions ideas.
Fun Family Christmas Traditions
Christmas really is a magical time of year.  Unfortunately, it's also pretty easy to get caught up in your to-do list and forget about the magic and the memories.
It's so important to make these memories with your family, and hopefully one day your kids will make similar magical memories with their own children.
Here are 25 easy and fun Family Christmas Traditions to do with your family each year! Definitely make sure these stay on your to-do list!
25 Fun Family Christmas Traditions
1.  Book Unwrapping - We started this tradition a few years ago after my mom saw the idea on Pinterest.  You wrap up 24 Christmas books, and the kids get to unwrap and read one each day to read before bedtime.  If you're in need of some more Christmas books for this tradition, check out these Top 30 Christmas Books for Kids
2.  Advent Calendar - Grab an advent calendar to open each day to count down to Christmas. We have this re-usable one
that we refill with goodies each year.
3.  Have a Favorite Christmas Movies Night - Make sure to watch all your favorite Christmas movies
during December! Make a fun move night out of it with snacks and hot cocoa.  Here's a printable Christmas Movie Checklist so you can keep track of movies you've seen and the ones you still want to see.
4.  Snowflake Cutting Competition - Cut out snowflakes to decorate the house for Christmas.  Have a fun contest to see who make the prettiest or most unique snowflake.
5.  Picnic by the Christmas Tree - Lay out a blanket next to your pretty tree and have a picnic dinner while looking at the lights.
6.  Build a Gingerbread House - Build a fun gingerbread house.  It doesn't have to be Pinterest perfect, and everyone will have a great time with the frosting, candy, and sprinkles. You can do it the easy way with a Gingerbread House kit
.
7.  Game Night and Hot Cocoa - Play a fun family game
while sipping hot cocoa, preferably in front of the pretty lit Christmas tree.
8.  Pick out new toys at the toy store to donate - Go to the toy store and have the kids pick out toys to give to other little girls and boys who need it more.
9.  Write Letters to Santa - Write a wish list for Santa and mail it to the North Pole.
10.  Cookie Baking Date - During the holiday season, I'm baking pretty much non-stop.  But I like to plan a special day where we make all of our family favorites with recipes that the kids can help.  You can check out our family favorite cookies recipes here for inspiration.
11.  Christmas Light Adventure - Hop in the car and drive around the neighborhood to look at Christmas lights.  You can even have a fun Christmas Scavenger Hunt, looking for different types of decorations.
12.  Meet Santa - Our kids' preschool has a Meet Santa day every year, but you can also go to meet Santa at a store or mall.
13.  Decorate for Christmas together - Break out the Christmas decorations and let everyone help put them up.  It may not look absolutely perfect, but it will be fun!
14.  Make or buy a new ornament for each family member each year - This has been a tradition in our family since before I can even remember.  Each year my sisters and I would get a brand new ornament
to hang on the tree, and now Mr. Gracious and I do the same for our kids.  They love hanging them. And when we decorate the tree each year, they love looking at the ones they've gotten for previous years.
15.  Make Ice Castles out of sugar cubes - A fun variation of gingerbread house building, you can build an Ice Castle with sugar cubes
!
16. $5 Family Shopping Spree - Give everyone $1-$5 per family member.  Head to the dollar store, and let everyone pick out a gift for the rest of the family. Keep the gifts secret and wrap them up when you get home.
17.  Make popcorn and candy garlands for the Christmas tree - A simple and timeless tradition, pop popcorn and grab some gummy candies to make beautiful decorations for the tree.
18.  Have a sleepover under the Christmas tree - Break out the sleeping bags for a fun night sleeping together under the tree.
19.  Read the Nativity Story - Make sure the kids understand the true meaning of Christmas by reading the Nativity Story
each year.  We like to set up our nativity set each year after reading it.
20.  Go through closets and toy chests and find gently used items to donate to charity - Get rid of some of the clutter and things you don't use before Christmas to make room for the new.  But don't throw it out! Find gently used items to donate to charity!
21.  Read The Night Before Christmas on Christmas Eve - This is another Christmas tradition that's been in our family since before I can remember.  Every year on Christmas Eve, my mom would read The Night Before Christmas
to us, and now I read it to our kids.  It's a really magical feeling when you know Santa is coming that night!
22.  Leave out cookies for Santa - Be sure to leave Santa a special treat on Christmas Eve.  My kids love to leave Santa their self-decorated sugar cookies with lots of frosting and sprinkles. Ho ho ho!
23.  Leave reindeer food outside for Santa's reindeer - Don't forget the reindeer too! Leave them a couple of carrots outside to fuel up before they leave for the next house!
24.  Christmas Eve Box - Every year on Christmas Eve, our kids get to open one present from us that always has some new, snuggly jammies and their yearly Christmas Ornaments. Then they'll change into their jammies before bed, hang up their new ornament, and put out their Christmas stockings for Santa.
25.  Smorgasbord - On Christmas each year, we host a Smorgasbord with food and snacks and treats galore.  My Swedish grandparents started the tradition for our family long ago, but I'm keen on keeping it because it's really fun and totally delicious.  We've ventured slightly from their customary Swedish dishes to include some of our newer favorites, but we still include some classics like these Authentic Swedish Meatballs, and the premise is still the same.  You can set up and plan your own Christmas Smorgasbord to your own family's liking.  Just pick out your favorite foods, and lay them out buffet style for people to snack on all Christmas Day long!
Did you like these Fun Family Christmas Traditions ideas? Find more on my Christmas, Christmas Cookies, and Parenting boards on Pinterest!
If you liked these Fun Family Christmas Traditions ideas, you might also like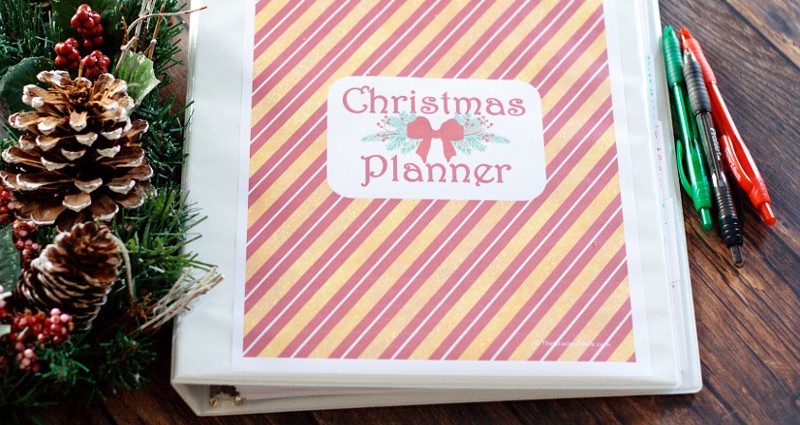 Gifts Ideas for Kids... That They'll Actually Use
30 Best Christmas Books for Kids
See More Christmas Ideas and Recipes
See More Family and Parenting Ideas
Never Miss a Thing!
Join our newsletter to get new recipes, tips, tricks, and tutorials every week!
All Photos Courtesy of DollarPhotoClub.com