Quilting for Beginners teaches newbies how to quilt from the basics, start to finish. This 5 part series walks you through each step of quilt making. 
Quilting for Beginners - 5 Part Series
Welcome to Quilting for Beginners!  This easy-to-follow 5-part series will walk you through each step of the quilt making process, from choosing fabric to finishing and binding your quilt.
I just started quilting about three years ago, and it was difficult to piece together a bunch of tutorials from different sites to make one finished quilt.  So I wanted to make it easier for other quilting newbies by sharing all the information I picked up in one place! Here! In this Quilting for Beginners series!
I would love for you to share your finished quilts on my Facebook page!  And feel free to ask any questions you may have in the comments section on any of the posts.  I'm more than happy to answer!
Quilting for Beginners Supplies:
These are all of the supplies and brands I have, use, and recommend for sewing and quilting.  You can get any of them by clicking on the links, and purchasing through Amazon.com
Quilting for Beginners Series
Part 1: Planning and Buying Fabric for Quilts - Choosing and buying fabric with a tutorial and calculator to help you figure out how much you need.
Part 2: Washing and Cutting Quilt Blocks - Washing your fabric and cutting and ironing quilt blocks.
Part 3:  Piecing Your Quilt Top - A tutorial on putting together and piecing your quilt top.
Part 4: Basting and Quilting your quilt - Put the front, back, and batting of your quilt together and actually quilt it.
Part 5:  Binding Your Quilt - The Grande Finale! Finishing and binding your quilt
Did you like this Quilting for Beginners Series? Find more like it on my Sewing and DIY & Crafts boards on Pinterest!
If you liked this Quilting for Beginners Series, you might also like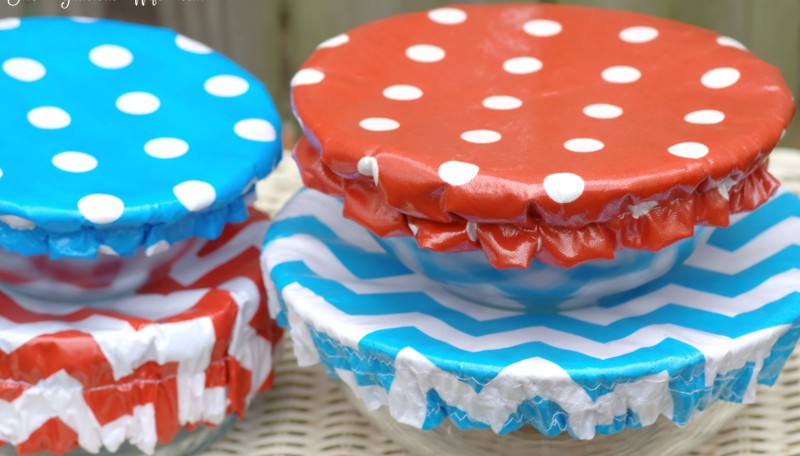 DIY Washable Reusable Bowl Covers
Never Miss a Thing!
Join our newsletter to get new recipes, tips, tricks, and tutorials every week!
Photo Credit: DollarPhotoClub.com