How to fill nail holes easily and frugally with this easy tip!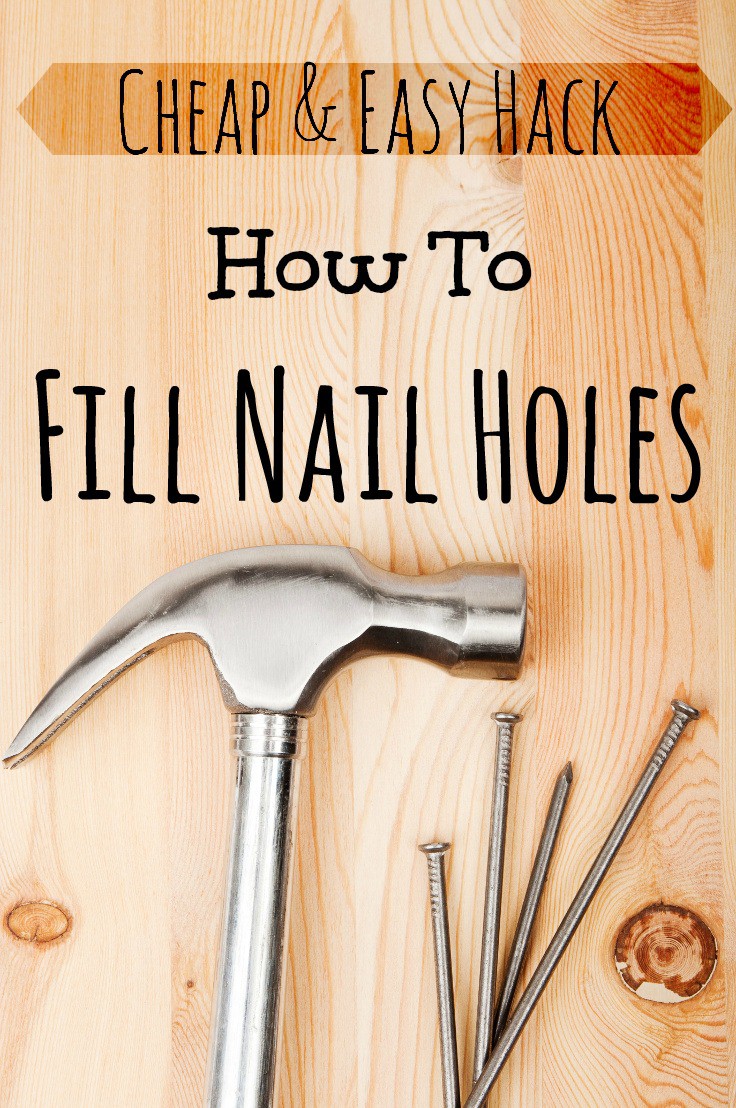 Remodeling Tip: How to Fill Nail Holes
As I mentioned in my last DIY post, we live in an old farmhouse that's constantly under construction.  So naturally, we've picked up a few tricks in the way of remodeling and DIY.  Also, Mr. Gracious used to work at a custom cabinetry store before he started his career as a firefighter, so he has a few extra tricks up his sleeve.
One of the tricks that I'm always amazed by is the way he fills nail holes after installing trim.  Normally, you would pick up a wax filler stick
from your hardware store in a similar color as your stain or paint color.  These are a bit pricey, especially since it's just a stick of wax. Mr. Gracious' method of filling nail holes is, in my opinion, brilliant and much more frugal.
Now that I've spiked your curiosity, are you ready for his trick about how to fill nail holes?  He uses a crayon
to fill nail holes! Yes, a crayon! If you have kids at home, you almost certainly have crayons!  And if you have one of those giant boxes of 96 crayons
, you almost certainly have the color you need already on hand, and for way cheaper than your typical wax filler stick.
We've been remodeling our bathroom for a while.  We completely gutted it, redid the plumbing and literally EVERYTHING else (stay tuned for a reveal in the next few weeks!).  We installed all new trim, including crown, and Mr. Gracious filled every single nail hole with crayon
.  Our bathroom trim is plain white, so it was obviously easy to match.
Here's how to fill nail holes with crayon
:
For small nail holes, such as those you would use with trim, just take your matching crayon
, and with firm pressure, rub the over the nail hole, just like you're coloring.  This will fill the nail hole.
If you get a little crayon on the trim outside of the hole, that's okay.  Just take a dry rag and wipe over the area.  The crayon will come right off.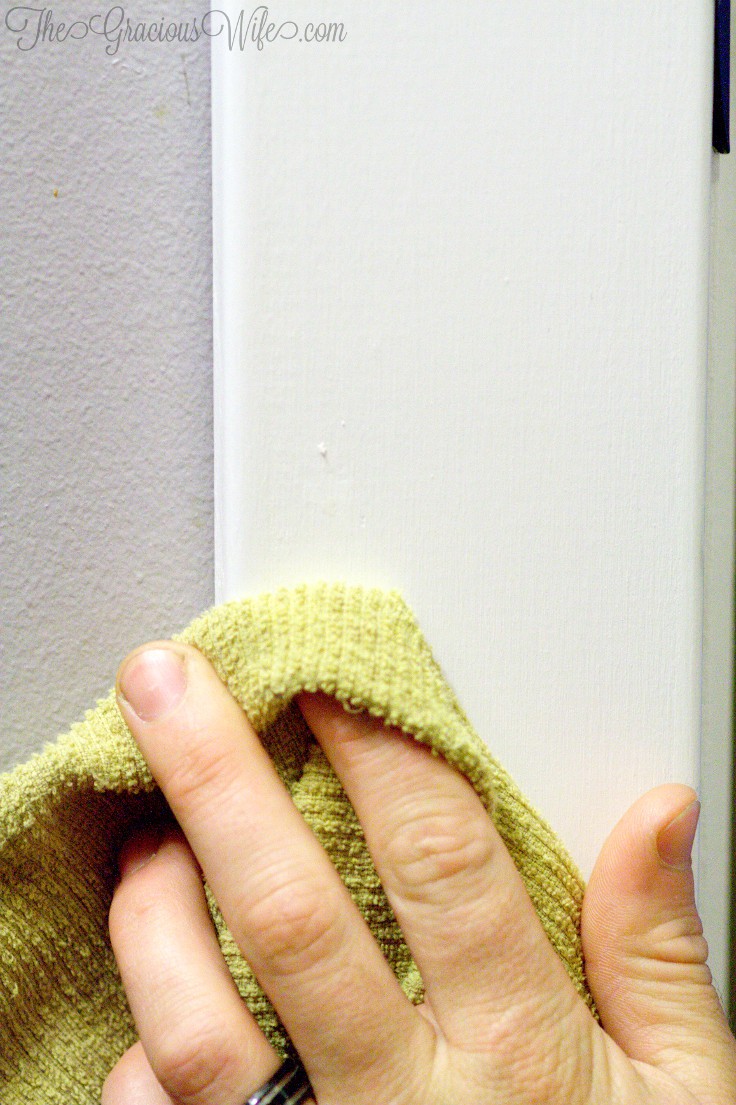 For larger nail holes, you can use a similar method as above, but the crayon
will stick in the hole better if it's just a little bit more soft and malleable.  So take a lighter and warm the crayon, just a little bit.  Be careful here.  You want it just a little softer, but not dripping all over the place.  You certainly don't want hot wax dripping all over your hand. Then rub the soft crayon over the hole.  Wait until the crayon in the hole sets. Then you can rub off any excess with a dry rag.
Pretty easy, right?
Do you have any special tricks you use while doing remodels and renovations?
Did you like this How to Fill Nail Holes idea? Find more household tricks on my For the Home, DIY, and In the Kitchen boards on Pinterest!
If you liked this idea about How to Fill Nail Holes you might also like
How to Make Perfectly Straight Caulk Lines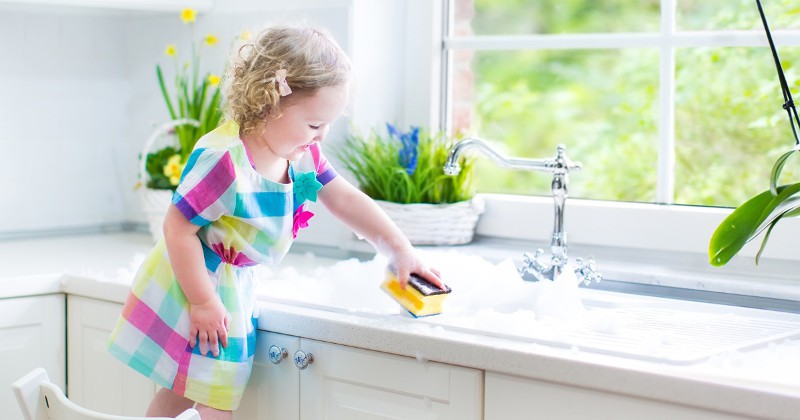 House Cleaning Tips for Busy Moms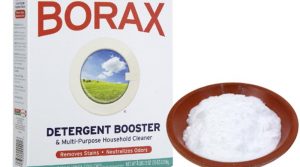 33 Surprising and Fun Uses for Borax
64 Unexpected Uses for Baking Soda
Never Miss a Thing!
Join our newsletter to get new recipes, tips, tricks, and tutorials every week!