Traveling with toddlers can add a whole new dimension to your travel experience, but it doesn't have to be scary.  Try these 10 Secrets of Traveling with Toddlers to be a pro in no time!
10 Secrets of Traveling with Toddlers
As parent of a toddler, you may be scared out of your mind to take them on a trip. Maybe you are worried about how they will act or respond to their new environment. You no longer have to be worried about how your toddler will behave because there are ways around bad behavior. The best secret of traveling with toddlers is to be one step ahead of them.
Check out these 10 secrets of traveling with toddlers.
10 Secrets of Traveling with Toddlers
1.  Toddlers will need to rest often: Toddlers aren't like adults. They cannot go day after day without proper rest. Do whatever it takes to ensure your toddler can rest often while traveling.
2.  Toddlers get hungry really easily: When traveling with toddlers, be sure to bring a snack because they get very cranky when hungry.  This is always easier if you're traveling by car because airlines have so many restrictions. Whatever you do, try to keep that toddler of yours fed, and often!
3.  Toddlers will be really excited and then cranky in no time at all: Toddlers most definitely have mood swings. One minute your toddler will be cranky and the next minute happy. All you can do is be their stability as you travel. Try to keep them happy, but know that their moods may fluctuate, especially with the change in locations and pace of everyday life.
4.  Toddlers need lots of distractions: Think about how often you get bored in a day or how many times you get distracted. A toddler's mind is ten times worse than yours as far as getting distracted goes. They may start an activity and be done within 5 minutes. A big secret to traveling with toddlers is to bring lots of distractions with you!  Try books, small toys or games, small stuffed animals, or even phone apps that are toddler-appropriate.
5.  Try to go places that are family friendly: The last thing you want to do, when traveling with a toddler, is to go somewhere that's not family friendly. Plan out your destination and your activities in advance, so you know what to expect and so that you're not setting your toddler up for failure.
6.  Toddlers have to go potty often: Depending on the size of your toddler, they may be potty trained already. This makes traveling really interesting because you really just do not want to stop 15 times a day to let your toddler go. Especially, when sometimes you take them and they don't even go. Take it upon yourself to realize that this is going to be a normal part of traveling with a toddler.  If your toddler is still in diapers, try to find and identify places that have changing tables or stations, or make a spot in the car where you can easily do a diaper change.
7.  You will have good days and bad days: Much like the weather, toddlers are very unpredictable. You really cannot determine their mood and how they will be. Therefore, you will have good days and bad days. The best thing you can do when traveling with a toddler is to roll with the punches. Don't let those bad days get the best of you. Try to make your travels amazing, no matter the circumstances or mood of your toddler.
8.  Toddlers are quick: If there's one secret you should know about traveling with toddlers, it's that they are quick. Without a sound or a notice, they can get out of your sight. Have your child wear bright colors, so you can find them quickly.  If you're traveling to a very crowded place, you can also write their name and yours plus your phone number on their arm with permanent marker.  That way, if they do get out of your sight, you have a greater chance of locating them more quickly.
9.  Treating your toddler is okay: You don't have to fill your toddler up with junk and sugar to reward them for good behavior. Instead, pick out a small treat that they can carry with them and cherish. Make sure you are only rewarding the good behavior and not the bad.
10.  Travel often to get your toddler used to traveling: Honestly, the more you travel, the better your toddler will get at traveling. You don't need to go anywhere far, but just the act of getting in the car, practicing listening, and following these tips, your family will be expert travelers, with a toddler in tow, in no time.
Perhaps traveling with a toddler is a little less scary now. Do you have any tips to add to the list?
Did you like these 10 Secrets for Traveling with Toddlers?  Find more on my Parenting and Summer boards on Pinterest!
If you liked these 10 Secrets for Traveling with Toddlers, you might also like
Tips for Making Sure the Whole Family Sleeps Well on Vacation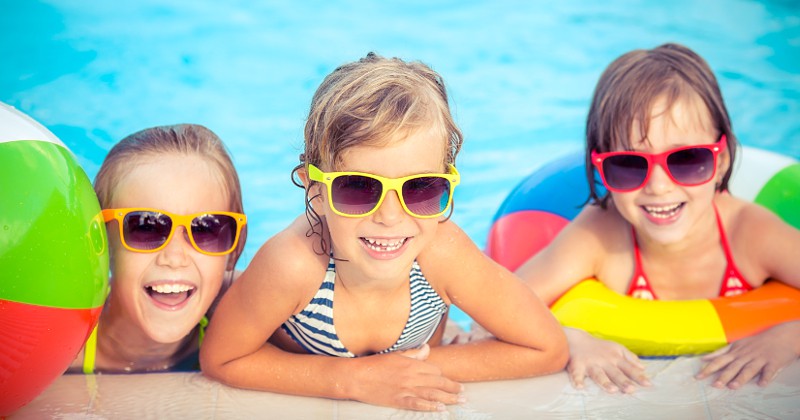 6 Small Ways to Bond with Your Child in a Big Way
See More Family and Parenting Ideas and Tips
Never Miss a Thing!
Join our newsletter to get new recipes, tips, tricks, and tutorials every week!