Fun, easy, and bright, these adorable Tie Dye Cookies are a delicious and colorful treat that kids will love for a fun addition to any party!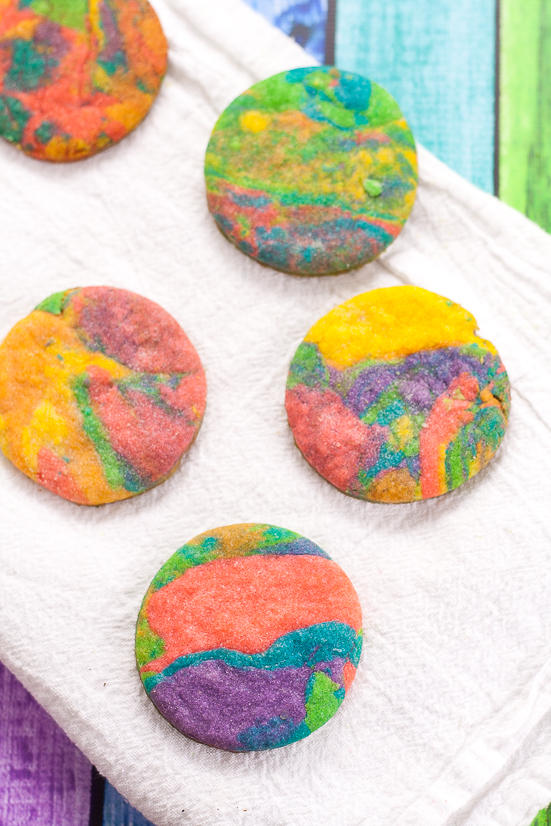 Tie Dye Cookies
Last year I made these super cute and fun rainbow sugar cookies for St. Patrick's Day. The kids loved them and so did I. We ended up having some extra dough leftover when we done making those cookies, so I thought it would be fun to make some rainbow Tie Dye Cookies.
These Tie Dye Cookies are actually pretty easy to make, quite a bit easier than the rainbow sugar cookies where we got the idea. You just need a few things to make your own before you get started:
Supplies to Make Your Own Tie Dye Cookies
Double batch sugar cookie dough (<- this is the recipe I always use. I love it because the cookies hold their shape in the oven!)
Food coloring in rainbow colors (I have this Wilton set, that has every color you need)
Rolling pin
Wax paper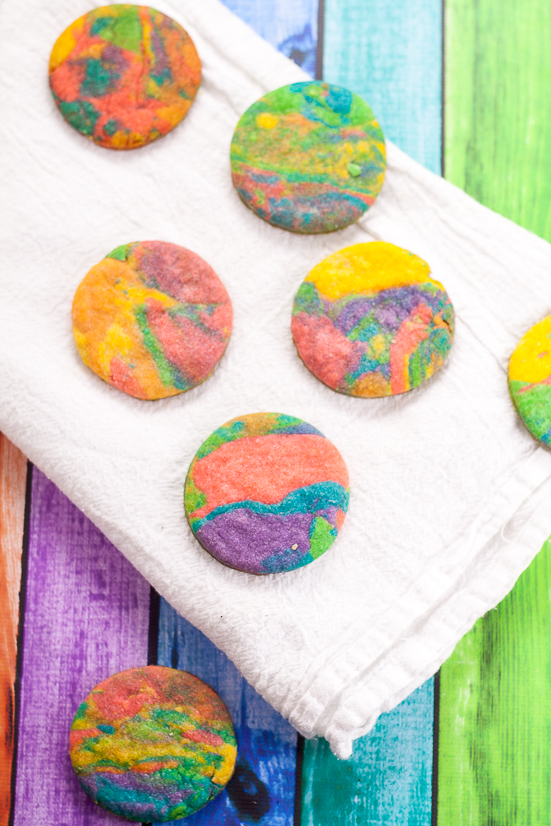 Tie Dye Cookies Directions
1. Start by separating your cookie dough into 6 sections. You need to split the dough into the same number of sections as colors you're using. So if you're using more than 6 colors or fewer than 6 colors, adjust accordingly.
2. Dye your dough into each of the 6 rainbow colors
(red, orange, yellow, green, blue, and purple) by adding a little food coloring to the dough, and then kneading it in until the dough is completely dyed. I used gloves for this part to save my hands from being rainbow too.
3. Combine your colors back into a ball GENTLY. Then GENTLY knead them just a little to mix the colors up a bit.
4. Chill your dough for about 30 minutes to an hour.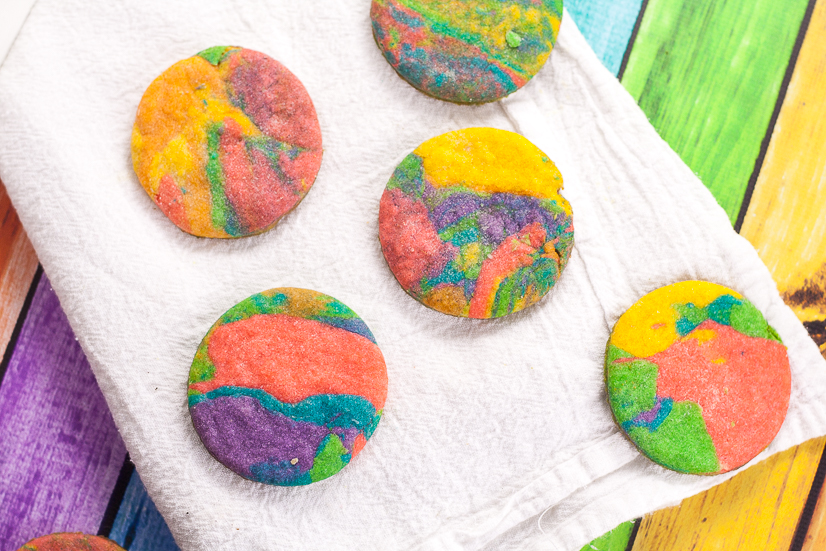 5. When dough is chilled, roll out on a lightly floured surface, and cut into shapes using cookie cutters. We just used circle ones (which you can use a glass for to make it easy), but you can switch it up with fun shapes like hearts, stars, or even animals or trucks!
6. Place cut-out cookies on a lightly greased baking sheet and bake at 350° for about 5-7 minutes.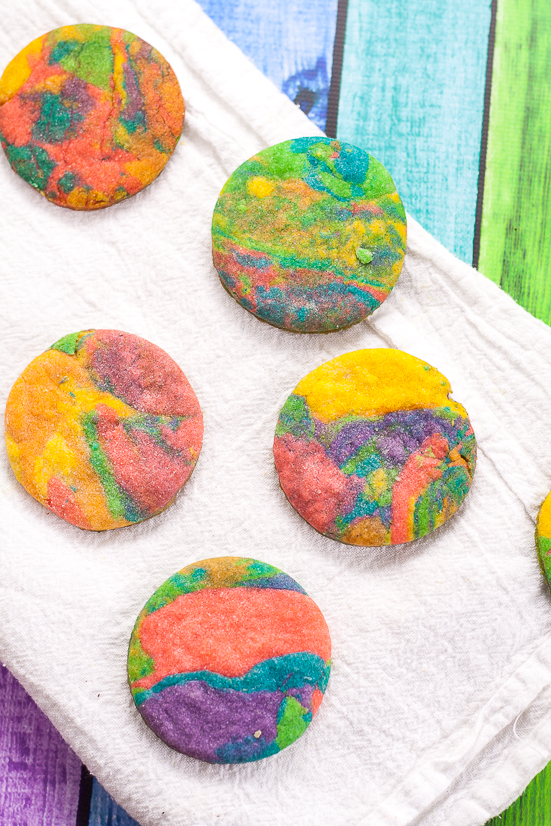 You can serve these cookies at school events (nut free!), parties, or even for a little just-for-fun treat!
Did you like this Tie Dye Cookies idea? Find more on my Desserts and Kid Friendly Food boards on Pinterest!
If you liked this Tie Dye Cookies idea, you might also like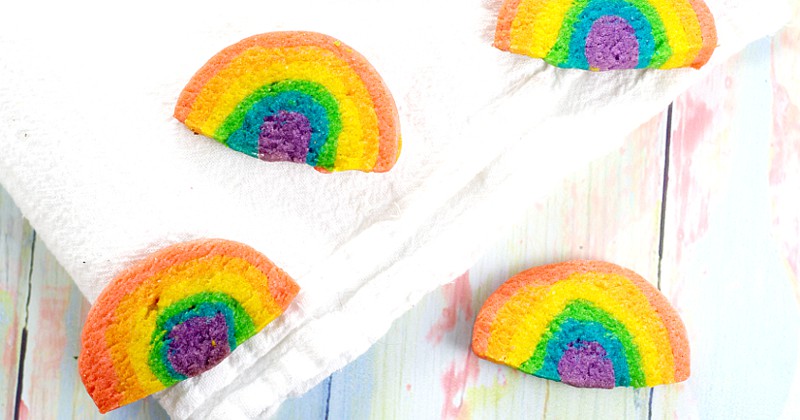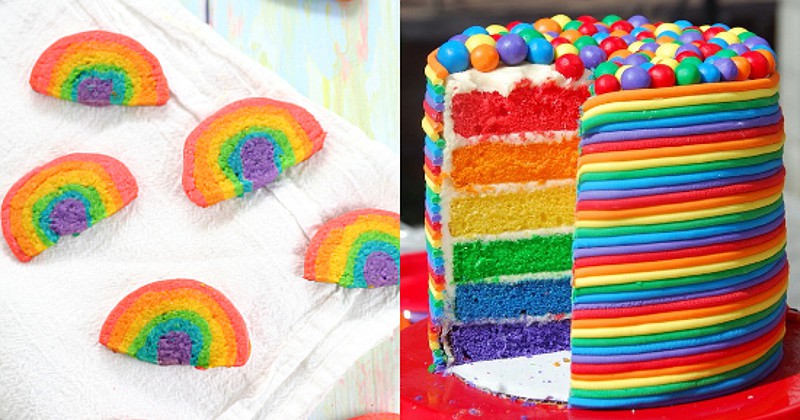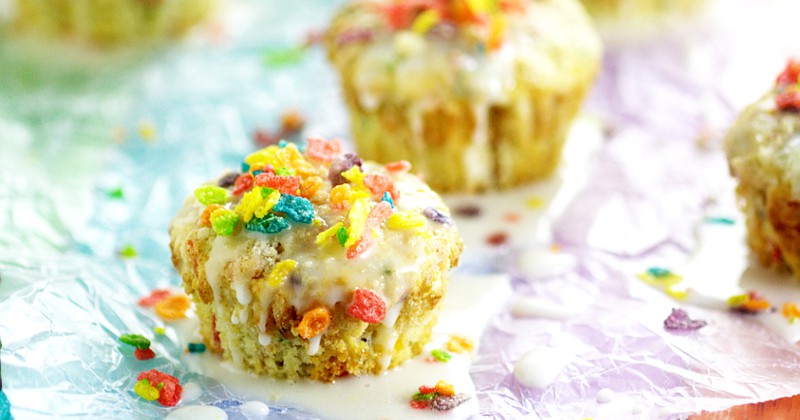 Rainbow Fruity Pebbles Muffins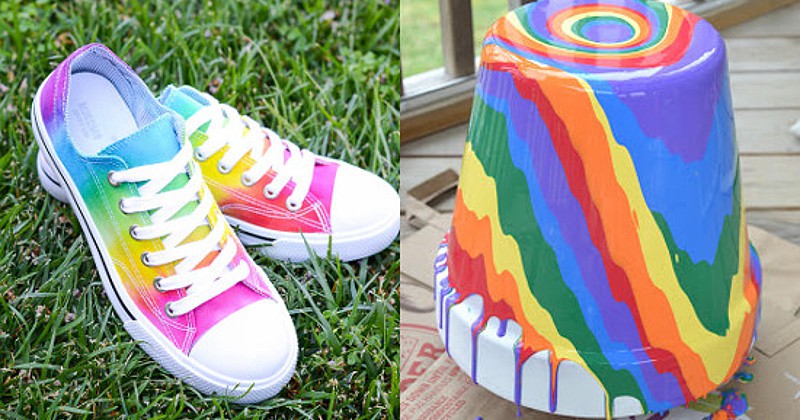 Never Miss a Thing!
Join our newsletter to get new recipes, tips, tricks, and tutorials every week!