Start your garden off the right way. On a budget! Grow a happy, healthy garden without breaking the bank with these 6 Tips to Save Money on Gardening Supplies!
Tips to Save Money on Gardening Supplies
At first glance, gardening seems like a simple, frugal activity. But it actually can be pretty expensive if you're not careful, even if you avoid getting all the newest, fancy gardening gadgets! To help you keep your gardening costs down, here are 6 Tips to Help You Save Money on Gardening Supplies!
6 Tips to Help You Save Money on Gardening Supplies
1. Buy Used
While brand new, shiny, "designer" gardening tools may be fun to acquire, they don't look new for long! Considering that gardening tools are going to be used outside in the dirt (and possibly left out in the rain!) it actually makes a lot of sense to get used tools, even if they're scuffed and a little dirty. As long as they still work and aren't rusty or broken, it's safe to buy tools at Goodwill or garage sales in order to save money on gardening supplies! You can also check Buy, Sell, Trade groups on Facebook.
2. Shop the Dollar Store
In most instances, dollar store gardening tools, while being somewhat lower quality, actually work well enough and are a great value! This is even truer if you're a beginner gardener. If you're not sure whether you'll love gardening, why invest in expensive supplies right away? Instead, get trowels, buckets, and cheap flower seeds at your local dollar store!
3. Make Your Own
While gardening sounds like a simple, inexpensive kind of activity, it has actually gotten somewhat complex over the years. As a result, gardening can become an expensive hobby if you buy all of your supplies from gardening catalogs! To get around this, but still have the tools you need, consider doing some DIY projects. Build your own raised beds or row cover hoop houses. You could even make a DIY drip irrigation system, if you wanted to!
4. Buy Seeds
Even though buying young plants is more convenient than starting your own plants from seeds, if you really want to save money on gardening supplies, you need to buy seeds. A packet of flower seeds is often less than a dollar, and a packet of organic vegetable seeds is usually only 2-3 dollars! Considering how much you can grow from a single pack of seeds, it's a much better value to buy seeds and just wait the extra week or so for the seeds to sprout.
5. Trade with Friends
Are your family and friends all fans of gardening? Then it's likely that between your supplies and your friends' supplies, you actually have access to a lot of different gardening supplies! You and your friends can do simple trades, like trading some extra seeds for seeds of a different type, to more complex trades, like trading an edger for a tiller. This is a great way to save money on buying or renting gardening supplies!
6. Shop Smart
If you want to save money at anything, you need to shop smart. Always check your local gardening supply stores' circulars for coupons, and do a quick check on RetailMeNot for other coupons before buying anything. Depending on where you shop, it also may be worthwhile to have your local store's loyalty card or belong to their loyalty club. You can also save money on gardening supplies by purchasing your supplies at the end of seasons. While gardening supply stores will have supplies available year-round, they usually try to push their outdoor supplies in spring or summer, then focus more on indoor gardening, garden decor, and lawn maintenance during fall and winter. If you keep an eye on your local stores during those seasonal switches, you may be able to catch some great sales!
How do you save money on gardening supplies?
Did you like these 6 Tips to Save Money on Gardening Supplies? Find more on my Gardening and Outdoors boards on Pinterest!
If you liked these 6 Tips to Save Money on Gardening Supplies, you might also like
5 Easy Fixes When Your Plants Aren't Producing Crops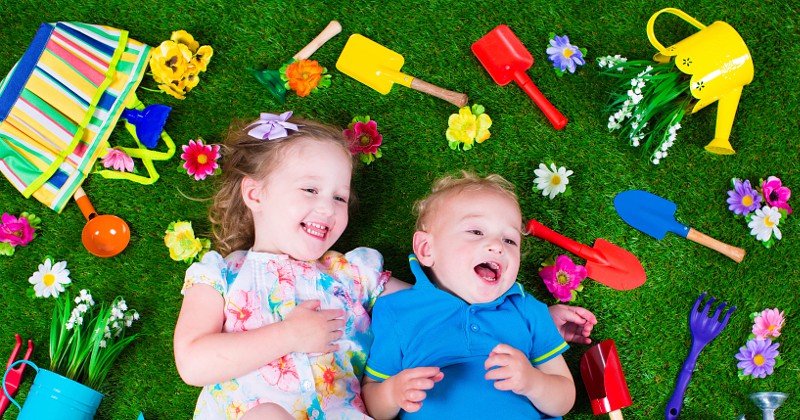 9 Tips for Including Kids in the Family Garden
8 Kitchen Remedies for Perfect Roses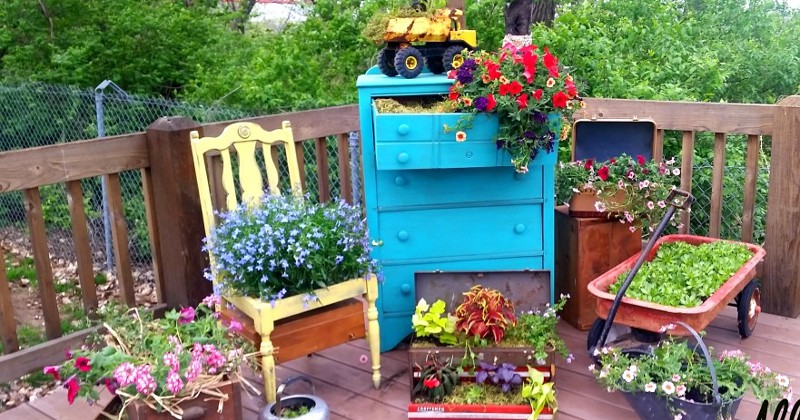 32 Fun Summer DIY Backyard Projects
Never Miss a Thing!
Join our newsletter to get new recipes, tips, tricks, and tutorials every week!