Favorite, must-have Cookbook Gifts ideas perfect for anyone who loves food.  Classic recipes with beautiful pictures make perfect gifts for everyone!
Cookbook Gifts
Cookbooks are the perfect gift for almost anyone who loves food.  And seriously, who doesn't love food?!
These are some of my favorite cookbooks that make perfect gifts.  Give your favorite Foodie the gift that keeps on giving with these Cookbooks Gifts ideas.
23 Cookbook Gifts

The Taste of Home Cookbook
 is basically the mother of all cookbooks. It has almost every recipe you could ever dream of.  I have a slightly older version, and I still use and love it.

The Big Book of Weeknight Dinners is filled to the brim with simple but delicious family recipes.

The Pioneer Woman Cooks: Dinnertime
because who doesn't love all of The Pioneer Woman's classically yummy recipes?!

Betty Crocker Cookbook
is another giant cookbook with more recipes than you could possibly ever dream up.

The Ultimate 500 CrockPot Recipes Cookbook
has literally hundreds of simple and tasty Crock Pot recipes for all the slow cooker lovers out there.

If you love sweets, you'll love Sally's Baking Addiction
cookbook.  You can also visit Sally's site for a sampling of her amazing baking creations.

Seriously Delish
 is another wonderful cookbook written by a fantastic food blogger over at How Sweet Eats

Something Sweet
is a cookbook perfect for those with a sweet tooth! Recipes for all kinds of sweets for every holiday and occasion.

If you're a casserole lover, you'll love Better Homes and Gardens' The Ultimate Casseroles Book
.  The perfect way to find new cozy casseroles recipes to warm you up all winter long!

Deep South Dish
has traditional and amazingly yummy recipes from the South.  Homestyle Southern food is the best kind, in my own humble opinion, and this is a cookbook you don't want to pass up.

The Back in the Day Bakery Cookbook
(and it's sequel Back in the Day Bakery Made with Love
) are cookbooks written by home bakers and bakery owners with the most fabulous homemade recipes.  Delicious classic recipes with fun and tasty twists.

Those trying to save time and money with freezer cooking NEED Not Your Mother's Make-Ahead and Freeze Cookbook
.  Not only does this cookbook have tons of delicious and freezer friendly recipes, it also has a complete how-to for freezer cooking and prepping.  For more information on freezer cooking, check out Easy Freezer Cooking for Beginners.

The Naptime Chef
has lots of simple and quick family meals and recipes that anyone can cook.  Great or a busy bee who still loves great food and cooking.

Fix-It and Forget-It
is one of my favorite cookbooks.  It has a Crock Pot version for just about every recipe on the planet.

Taste of Home: Almost Homemade
is a great cookbook for fast, easy, and delicious recipes for every occasion.

Country Quick & Easy 2 Cookbook
boasts even more quick and easy recipes that are traditional, classic, and most of all yummy.  It's one of my go-to cookbooks for our family favorites.

Best Loved Pies
is for the pie-lover for sure.  I love baking pies and there's so many flavors and styles to choose from in this magnificent cookbook.

Mrs. Field's Best Cookie Book Ever
is the obvious choice for amazing cookies from the Queen of Cookies, herself.

Cupcakes! Muffins & More
is the cookbook to turn to if you're in need of a pretty and delicious cupcake.  Filled cupcakes, traditional cupcakes, creamy frostings, this cookbook has it all.

The New Family Cookbook
is filled with tons of family friendly recipes that you'll enjoy cooking and your family will enjoy eating.

The Big Book of Cookies
is another amazing cookie cookbook filled with lots of scrumptious cookies and bars recipes.

Don't forget the holidays!  These three amazing cookbooks will have your table looking Christmas festive in no time while your house smells like a baking winter wonderland. (Pictured left to right: Christmas with Southern Living 2015
, 12 Days of Christmas With Six Sisters' Stuff
, and Taste of Home Christmas
)
Did you like these Cookbook Gifts ideas? Find more on my Gift Ideas and In the Kitchen boards on Pinterest!
If you liked these Cookbook Gifts Ideas, you might also like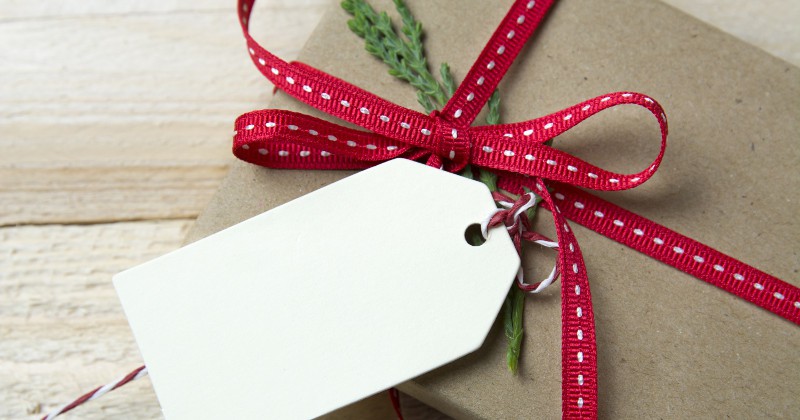 Christmas Gift Planner Printable
$25 and Under Gift Guide for Everyone
See More Christmas Recipes and Ideas
Never Miss a Thing!
Join our newsletter to get new recipes, tips, tricks, and tutorials every week!
Photo credits: DollarPhotoClub.com and Amazon.com