Take a much needed relaxing and fun break on a budget.  These 25 Staycation Ideas will help you plan a break from life that doesn't break the bank.
Staycation Ideas
Everyone gets stressed sometimes. And in order to avoid burning out, you need the occasional break from work, chores, and other day-to-day obligations. Now, personally, I prefer to take my breaks from daily life somewhere warm, sunny, and far, far away. Unfortunately, whether due to money or time constraints, that's not always possible. If that sounds like you, then you probably also know all too well the feeling of resentment that creeps up every time a friend or relative tells you about their amazing vacation (Look, I'm happy for you. Really. Just, not while I'm elbow deep in dirty dishes!).
But don't give up on your vacation dreams just yet! Try taking a "staycation" this year instead. Staying at home, or close to it, can be just as relaxing as taking a trip. And since you don't have to worry about travel expenses, you might even enjoy it more. These 25 Staycation Ideas will help you plan a break from life that doesn't break the bank.
25 Staycation Ideas
1.  Save your To-Do list for later - While it may seem tempting to spend this time catching up on all of the housework you've been meaning to do, save it for after your staycation ends. Or, if you won't be able to relax with those projects hanging over your head, you can try getting it done the day before your staycation officially starts. Either way, this is your time to unwind. And while some mild cleaning will likely be necessary, the grout cleaning, wall washing, and home improvement projects can wait.
2. Let someone else do the cooking - I'll be honest, as much as I love cooking, it can get pretty exhausting. Even though meal planning and freezer cooking definitely takes some of the stress out of cooking, it's still infinitely better when someone makes the food for me. If that sounds like you, consider using the money you would've spent on travel expenses to order take-out or have food delivered to you. Even if it's just for a meal or two, you'll be glad for the extra relaxation time. Less dishes to clean up, too!
3. Cook or bake as a family - Another way to take the stress out of cooking is to turn it into a family activity! You'll probably have a decently sized mess to clean up when it's over, but the memories you make will be more than worth it.
4. Stay in a hotel - If you're having trouble getting into the vacation mindset, try staying in a hotel somewhere nearby. You might be just a few blocks away from home, but this simple change of scenery can make all the difference.
5. Buy new sheets/ pillows - If you can't stay in a hotel, simply buying new sheets and pillows for your bed can give your bedroom the same luxurious vibe. Opt for crisp, white sheets and the comfiest pillows you can find.
6. "Camp" at home - There's no need to travel in order to go camping. Set a tent up in your backyard and enjoy being outdoors. Or, if you don't have a yard or the weather isn't great, move the furniture in your living room for a night and pitch a tent there. Make s'mores on your stove, play flashlight tag, and tell scary stories for a fun family camping "trip" right at home.
7. Be a tourist for a day - Drive to the closest rest stop, gather up all the brochures you can find for your town (or one nearby), and visit all the places mentioned. You might find things you never knew you'd like.
8. Read a book (or twelve) -  Have a long list of books you've been too busy to read? Your staycation is the perfect time to relax and enjoy them. Go to your local library, pick a nice chair or table, and get reading!
9. Have a spa day - If you can splurge a little, go to the spa and get the full treatment for a day of pure relaxation. If you don't want to spend so much money, having a spa day at home can be just as nice! Light candles, apply your favorite face mask, give yourself a mani pedi, and let yourself unwind.
10. Do a craft project - Try getting artsy and do some of the crafts that you've been seeing online and saving for later. Whether it's a simple craft or a bit complicated, useful or just for fun, you're sure to have an enjoyable time creating. This is also a great option if you have a big family. Everyone can make their own craft, or you can all work together to make something beautiful.
11. Eat something new - Have a recipe you've been meaning to try, but just haven't been able to justify making it? Now's the time. If that feels like too much to tackle while you're trying to relax, order something at your favorite restaurant that you've never tried before. Vacations are all about new experiences. There's no reason your staycation can't include some too!
12. Play games - Get the family together and have a game tournament. You can play board games, card games, or even video games! Let yourself get a little competitive, and make sure to have a good time.
13. Go to a fancy restaurant - Your staycation is a great opportunity to try out a restaurant you might not normally go to. Whatever your definition of "fancy" is (I, personally, consider anywhere that offers appetizers to be "fancy", but to each their own), you're sure to have a great time dressing up and going out.
14. Stay away from electronics - With technology being so present in our daily lives, it can be quite relaxing to get away from it for a day or two. Of course, you won't be able to avoid everything electronic. But you can turn off your phone, put away your computer, and unplug your TV to avoid the trap of spending your entire staycation staring at a screen.
15. Go to the theater - Your staycation is a great time to add a little culture to your life and see a play, musical, ballet, or any other live performance. If it's been a while since you've been to a show, make sure to brush up on expected etiquette before you go so that everyone has a good time.
16. Have a picnic - Picnics are a great way to relax. Bring some sandwiches, side dishes, and, of course, a blanket to a nearby park for a nice, calm lunch. If going to the park isn't an option, you can always set your picnic up in your own yard or livingroom.
17. Go to a sporting event - Even if you can't get tickets to see the major leagues, you can still have the experience of going to an event. Check the website of your local high school to see when game day is, and go to show your support. Bring a blanket or two if the game is outside, grab some snacks from the concession stand, and enjoy!
18. Movie marathon - Make a list of movies you like or want to see (it helps to have a theme), and watch them all in a row. Comfy clothes and plenty of snacks are a must.
19. Try a group activity - Feeling a bit stir crazy? Go out and see what group activities are offered nearby. Activities like bowling, laser tag, paintballing, and mini golf can be fun for the whole family. Make sure to see if any places are offering deals or discounts.
20. Hide the clocks in your house - If you feel tempted to hold yourself to a rigid schedule, try putting your clocks in a drawer or covering them up with a sheet or some paper. Even if it's just for a day, living without worrying about time can be quite relaxing. Eat when you're hungry, sleep when you're tired, and don't worry about what time it is.
21. Cancel your newspaper subscription - Consider putting your newspaper subscription on hold during your staycation like you would if you were going away. While you may be home to collect it from your driveway, it can be nice to not worry about what's going on in the world for a few days. Try steering clear of watching the news on TV and reading news articles online as well.
22. Take a bike ride - If the weather is nice, dust off your bike, and go for a ride! Not only can this be a fun family activity, but you'll also get some exercise. If you don't own a bike, consider renting one for a day or borrowing one from a friend or neighbor.
23. Take a hike - Get out of the house and lost in nature for a few hours by taking a hike or even just going for a walk. Make sure to wear comfortable shoes and clothing, and definitely bring lots of water. If you'll be bringing kids with you, try playing games such as "I Spy" while you're outside to keep them interested in the nature around you.
24. Catch up on your favorite TV show - Haven't had time to watch the latest season of your favorite TV show? Coworkers and friends bothering you because you STILL haven't seen a popular show? Now is a great time to catch up! No need to change out of your pajamas. Just grab your favorite snack, sit back, and relax.
25. Go swimming - Swimming is a fun option that totally screams "vacation". Go to a public pool or pay for a night at a hotel that has a pool. Sometimes, local high schools will even open their pool to the public during certain seasons, so be sure to check!
As you can see, you don't need to travel in order to relax and have fun.These ideas are sure to help you have an unforgettable staycation that fits into your schedule and budget.
Did you like these 25 Staycation Ideas? Find more on my Summer Days board on Pinterest!
If you liked these 25 Staycation Ideas, you might also like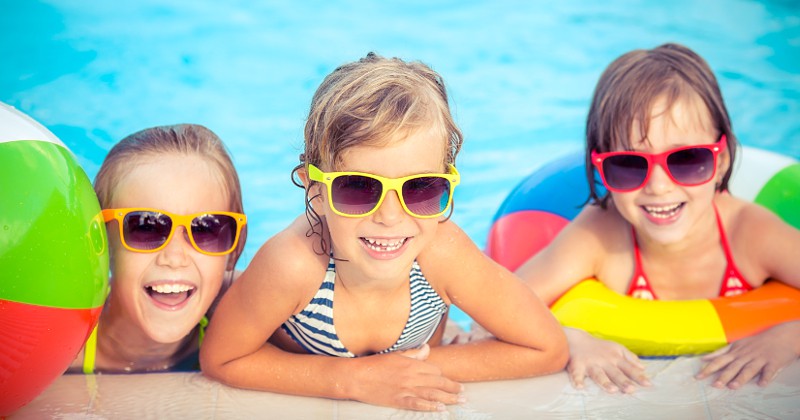 13 Family Activities for Summer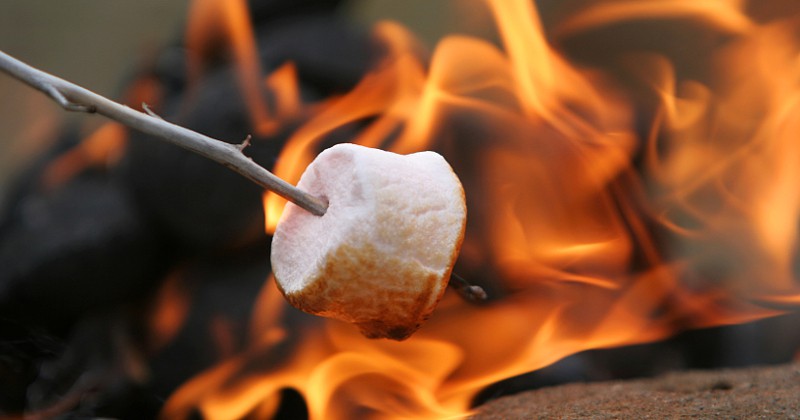 50 Tips for Camping This Summer
10 Secrets for Traveling with Toddlers
8 Tips for Making Sure the Whole Family Sleeps Well on Vacation
Never Miss a Thing!
Join our newsletter to get new recipes, tips, tricks, and tutorials every week!