The Top 10 Family Favorite Recipes that are kid friendly and perfect for family dinners.
Family Favorite Recipes
These are our Favorite Family recipes, ones that have been made over and over again at our house and are in our constant meal rotation.  These family favorites are kid and family friendly.
Family Favorite Recipes
1. Tacos - An absolutely fantastic taco recipe with fresh onions and garlic and homemade seasoning.  The only taco recipe we make for our family, and the kids' absolute favorite dinner.
2.  Best Meatloaf - A flavorful fantastic meatloaf recipe.  You'll never need another meatloaf recipe after you try this one.
3. Cheesy Hamburger Tater Tot Casserole - A cheesy hamburger casserole with tater tots and corn.  A full meal all in one dish.
4.  Real Fettuccine Alfredo - Real Fettuccine Alfredo is so much creamier and more delicious than a recipe made with a roux.  And it's incredibly simple.  Just butter, cream, and cheese and less than 30 minutes for a creamy, amazing REAL Fettuccine Alfredo.
5.  Easy Chicken Teriyaki - A simple one skillet chicken teriyaki recipe that can be pulled together in less than 30 minutes.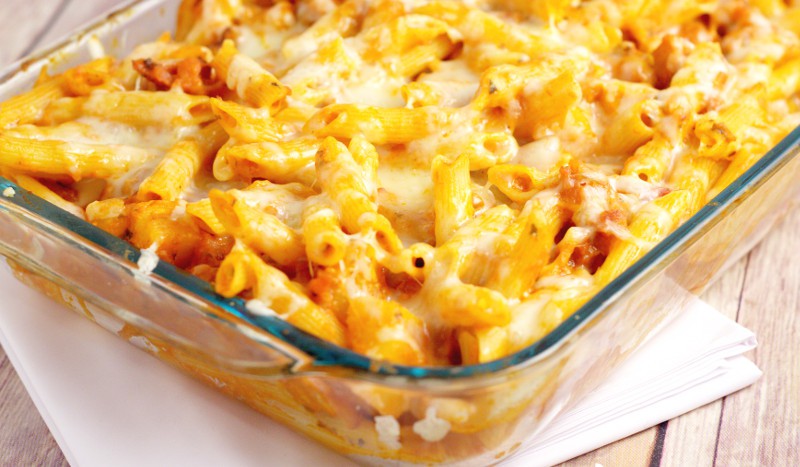 6.  Hawaiian Pizza Pasta Bake - An easy pasta bake recipe with ham, bacon, pineapple, and mozzarella cheese.  Tastes just like the pizza, but even better!
7.  Cheeseburger Soup - A cheesy soup with potatoes and ground beef. So good that we lick the bowls clean and always have seconds!
8.  Classic Chicken and Dumplings - A classic chicken and dumplings recipe with the chicken cooked in the crockpot and dumplings that are better than Grandma's.
9.  Crockpot Mac and Cheese - The absolute CHEESIEST macaroni and cheese and it's made right in your crockpot.  Throw all of the ingredients (mostly CHEESE!) in the crockpot, and it will be ready for dinner!  This is also a favorite at potlucks and family gatherings.
10.  Mushroom Chicken Bake - A tasty, creamy chicken breast recipe that's so easy that you don't even have to thaw the chicken!  My kids are in love with the simple gravy.
If you liked these Top 10 Readers' Favorite Recipes, you might also like:
Top 10 Reader Favorite Recipes
Top 10 All Time Favorite Recipes
View All Recipes
Visit our Recipe Index
Never Miss a Recipe! Join our newsletter and get new recipes every week!
[wysija_form id="1"]