Tea Party Bridal Shower Ideas for an elegant and beautiful tea party themed bridal shower
Tea Party Bridal Shower Ideas
As I mentioned in my Best Marriage Advice post last month, my little sister got married! Woohoo! As the matron and maid of honor, my other little sister and I threw a fun Tea Party Bridal shower for her, and I wanted to share our Tea Party Bridal Shower Ideas with you!
The bride's wedding color was aqua (or Tiffany blue? We had a hard time naming it).  In any case, we decided to do the shower in a similar color scheme, aqua, pink, and gold, so that she could re-use any decor for her wedding if she wanted to.
Thankfully, our mom is a thrift-shopping-master, and was able to come up with enough tea pots and tea cups to both decorate and serve tea from!  For the centerpieces, we filled these pretty tea pots with bright Spring flowers with gold baby's breath accents
, and spread around some pearls
, gold sequins
, and votive candles.
We decided it would look more elegant to have individual place settings on the table.  Each setting included a gold dinner plate, an aqua and pink dessert plate, an aqua and pink napkin, gold silverware, and a tea cup and saucer.
Guests took home their tea cup and saucer with an individual tea bag as a favor.
When the guests entered, there was a table near the door where they could leave their recipe cards that were mailed with the invitations.
There was also a station where VIP guests could pick up a pin.  There was a pin for each of the bridesmaids, the mothers of the bride and groom, and of course, one for the bride-to-be.  The bride-to-be also wore a fun homemade veil for the shower.
For the food, we served Spring salads and finger sandwiches, and for dessert, we had cupcakes and bite-sized desserts.
I made the cupcake dress myself, and it was actually pretty easy.  I made 50 lemon cupcakes and placed them in the shape of a dress on a piece of gold-foil
-covered plywood.  I then frosted the cupcakes with traditional buttercream using my Wilton 2D tip
.
We made a huge tulle garland, that was just the perfect backdrop for the affair.  We also made some pom poms out of aqua
, pink
, and gold
tissue paper.  For more on making the pom poms, you can read here.
We all had so much fun! We played games such as "He Said, She Said," Bridal Bingo, and What's in your purse.
On their way out, guests could grab a cookie to snack on on the way home.
And of course, no tea party bridal shower is complete without the bride-to-be.  Isn't she gorgeous?
Did you like these Tea Party Bridal Shower Ideas? Find more inspiration on my Bridal Shower, Wedding Ideas, and Party Ideas boards on Pinterest!
If you liked these Tea Party Bridal Shower Ideas you might also like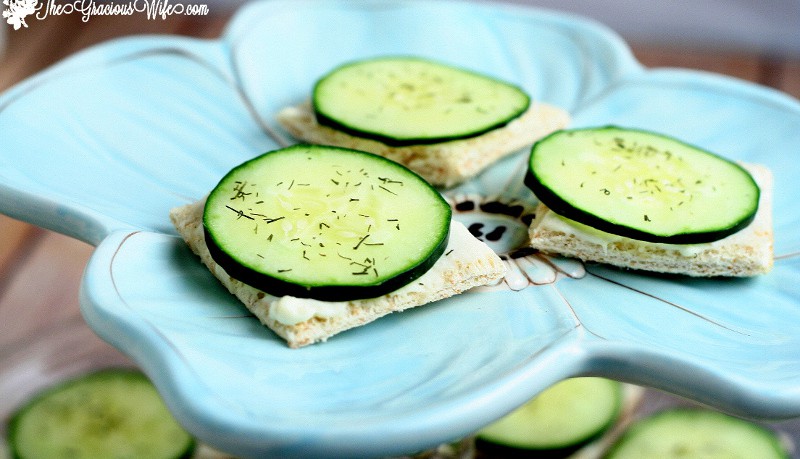 Never Miss a Thing!
Join our newsletter to get new recipes, tips, tricks, and tutorials every week!