Make back to school lunches exciting this school year with these 20 yummy and easy non-sandwich school lunch ideas that your kids will love!
Non- Sandwich School Lunch Ideas
With the new school year approaching, it's best to get some ideas cooking for what to pack for lunches. Sandwiches are the most common choice, but this year, lets spice it up a bit! I don't know about your children, but mine got tired of the same ol' thing all the time. It didn't matter what kind of sandwich I made, no one was thrilled to find it in their lunchbox. That's when I decided, not this year! This year I'm going to be Awesome Mom, who packs the yummiest non-sandwich lunches, ever.
Be Awesome Mom, too, and consider some of these delicious lunch options. Make lunch fun by packing lunch box kabobs. Meat, cheese, tomatoes, olives - there's so many yummy foods to kabob. No-bake fruit pizzas would be another big hit with the kids. There are even make-ahead foods such as corn dog muffins, meatball bites, and Goldfish crusted chicken nuggets.
Which non-sandwich school lunch idea will your kiddo love?
20 Non- Sandwich School Lunch Ideas
1.  Two Healthy Kitchens - No-Bake Fruit Pizzas
2.  The Gracious Wife - PB&J Pinwheels
3.  Fearless Dining - Tuna Spring Rolls
4.  This Mama Loves - Goldfish Crusted Chicken Nuggets
5.  The Gracious Wife - Walking Tacos
6.  Typically Simple - Cat-in-the-Hat Strawberry Fruit Kabobs
7.  Totally the Bomb - Vegetable Hummus Bites
8. Five Heart Home - Apple Cheddar Crescents
9.  A Pumpkin and a Princess - Lunch Box Mini Pizza
10.  Shaken Together Life - Kid-Approved Pasta Salad
11.  Simply Recipes - Broccoli Cheddar Bites
12.  I Should Be Mopping the Floor - Ham and Mac and Cheese Lunchbox Muffins
13.  Iowa Girl Eats - Mini Corn Dog Muffins
14.  Butter with a Side of Bread - Cheesy Meatball Bites
15.  It Is a Keeper - Lunch Box Kabobs
16.  Weelicious - Apple Cheese Wraps
17.  High Heels and Grills - Mini Taco Cups
18.  Totally the Bomb - Gluten Free Chicken Sausage Corndog
19.  Our Table of Seven - Monte Cristo Bites
20.  Fearless Dining - Tuna Salad
Did you like these 20 Non-Sandwich School Lunch Ideas? Find more on my Back to School, Kid Friendly Food, and Parenting boards on Pinterest!
If you liked these 20 Non-Sandwich School Lunch Ideas, you might also like
How to Stay Out of a Lunchbox Rut
Printable Lunchbox Notes for Kids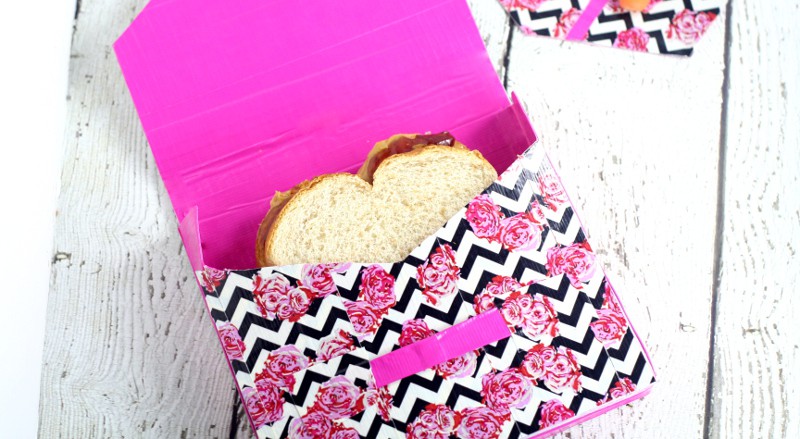 Never Miss a Thing!
Join our newsletter to get new recipes, tips, tricks, and tutorials every week!