Your friends, family, teachers, and neighbors will LOVE these fun, easy and adorable Snowman Candy Bars DIY gift idea! And you'll love making them! So easy!
Snowman Candy Bars - DIY Gift Idea
Every year, I'll usually give our kids' teachers a tin of homemade baked goods.  This year I wanted to switch it up a little, but I still wanted the teachers' gifts to be simple and budget-friendly.  I think I'll still make them a little tin of cookies, but I'm also going to give them each one of these adorable DIY Snowman Candy Bars.
Snowman Candy Bars are super easy to make, definitely cost effective, and most of all festive, fun, and cute!  Your friends, family, neighbors and teachers will LOVE these Snowman Candy Bars, and you'll have fun making them.
Quick note: I thought it would look nicer if I used cardstock for the white paper, but it was extremely hard to work with.  So I made a few more using just white computer paper.  Much better and easier to work with. And you can't even tell which is which when I was done!
Supplies for Snowman Candy Bars
Directions for Snowman Candy Bars
1.  Start with a candy bar and half a sheet of white paper.  Lay the candy bar on the paper as shown.
2.  Wrap your candy bar up the same way you would a Christmas present.  Wrap it around the candy bar.  Then fold the corners over to make a triangle, and tape it closed.
3.  Cut a small triangle out of your orange paper, and glue it to the front where the nose would be.
4.  Using your markers, draw dots for the eyes, mouth, and buttons.
5.  Grab 2 (or more) pieces of your yarn and tie it in a knot around your snowman's "neck."  Trim it to the desired length.
Ta-da! A super simple and adorable Snowman Candy Bar that makes a great DIY gift idea for friends, teachers, or neighbors!
Did you like this Snowman Candy Bar gift idea? Find more on my Christmas, Gift Ideas, and DIY & Crafts boards on Pinterest!
If you liked this Snowman Candy Bar gift idea, you might also like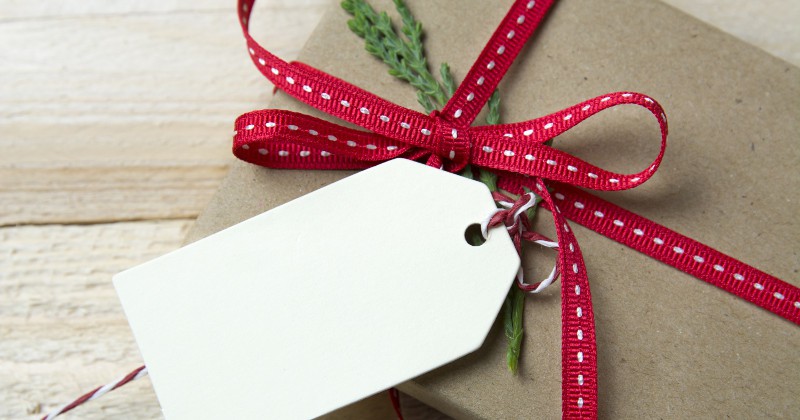 Christmas Gift Planner Printable
10 DIY Gifts for Friends and Neighbors under $5
$25 and Under Gift Guide for Everyone
See More Christmas Ideas and Recipes
Never Miss a Thing!
Join our newsletter to get new recipes, tips, tricks, and tutorials every week!